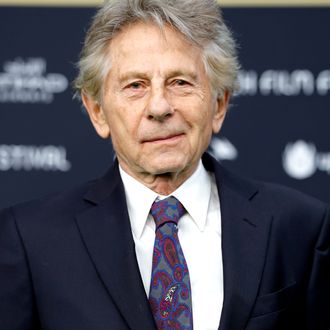 Photo: Andreas Rentz/Getty Images
Roman Polanski really, really wants back into the Academy of Motion Picture Arts and Sciences. Per TMZ, the Chinatown director is suing the Academy to reinstate him following his expulsion in May 2018. According to court documents, Polanski says the Academy initially offered to reevaluate his expulsion. Instead, it denied him reentry in January. "The Academy was supposed to provide reasonable notice of any adverse action to be taken against a member and a reasonable opportunity for a member to be heard," his filing claims.
Last year, the Academy's governors voted to expel Polanski, along with Bill Cosby, based on their "ethical standards." (Polanski was accused of raping then-13-year-old Samantha Geimer in 1977, and fled the United States.) At the time, Polanski's attorney protested the expulsion in the press, and threatened a lawsuit on the grounds that Polanski ought to have been given notice of the potential ruling, and have ten days to present his case in a hearing.