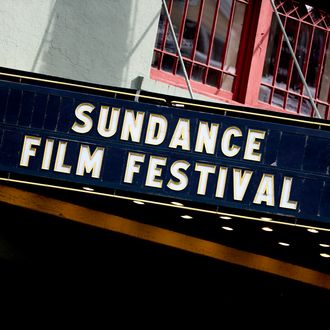 Photo: Rich Fury/Getty Images,
Sterling Van Wagenen, who co-founded both the Sundance Institute and Film Festival, has been charged with felony aggravated sexual abuse. He is currently out on $75,000 bail. Deadline is reporting that Van Wagenen is accused of sexually abusing a child when she was seven and nine, in 2013 and 2015. The Sundance Institute has released a statement asserting that Van Wegenen hasn't been connected to Sundance since 1993. "Sundance Institute categorically denounces his behavior as described in recent reports," it said, "and we stand in solidarity with those whose brave truth-telling shines light on abusive behavior."
In March, Van Wagenen resigned from the University of Utah after allegedly admitting to molesting a minor in 1993, the same year he left Sundance. Van Wagenen founded the Utah/US Film Festival with Robert Redford in 1978. Van Wegenen headed Redford's production company at the time. He left the Institute two years after the Utah/US Film Festival was renamed the Sundance Film Festival in 1991.