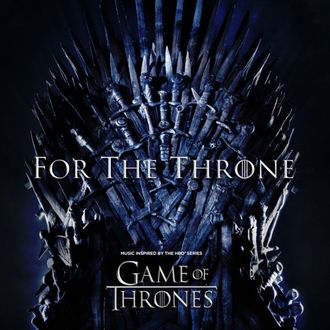 The
For the Throne
album cover.
Photo: Columbia Records
Travis Scott, SZA, and the Weeknd just released their Game of Thrones–inspired song for the series's upcoming companion album/sort of soundtrack, For the Throne. If you didn't already know it was for the show, though, the multiple fire and ice references in the extremely moody lyrics would give it away. The three sing and rap about coming from ice and taking a knife in the heart but, by some sorcery, living to see another day. So, yes, Jon Snow, you now have your very own theme song. Picture him riding into battle with the Night King with this in the background.
It's the third single released from the album due April 26; already released are Maren Morris's "Kingdom of One" and the Lumineers's "Nightshade." There are still 11 other tracks to come, and no telling if any of the other tracks will make it into the final season. You can listen to the single and the two previously released tracks now, while trying in vain to figure out where they could possibly use it in the show. Don't worry, there are no spoilers.