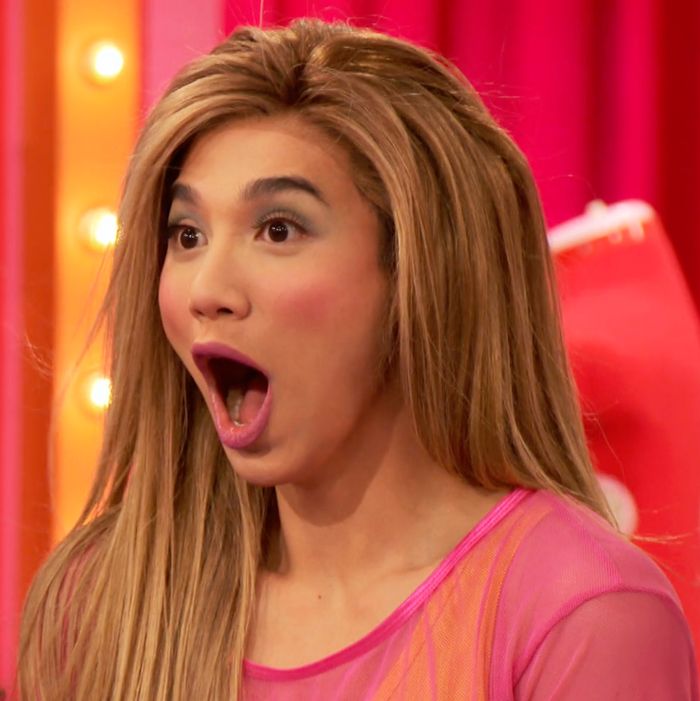 Thanks be to Love Connie for that "Galisthenics" warm-up because this episode was a workout, for the queens and viewers alike. This week's Draglympic choreography maxi-challenge brought out the best of season 11's queens — even the ones with two left feet — and we are still gagging over the gold-medal performances we got.
On this episode, our What the Tuck hosts — Vulture's very own Drag Race recapper and one half of Las Culturistas, Matt Rogers, and Horny 4 Horror co-host Mano Agapion — put on their most sensible, ankle-supporting biscuit heels and shablam their way through "The Draglympics" in an effort to address your most burning questions about this episode, questions like: How important is it really for a drag queen to be an amazing dancer? Is Yvie Oddly's Ehlers-Danlos syndrome pretty narratively convenient for this episode, and will Mano ever dig himself out of the hole he dug for himself by suggesting this? When exactly did we find ourselves rooting for this week's eliminated queen? And, most importantly, where has Love Connie been all our lives? We get into all that and more, so give those fans a hearty thwoorp, click that sassy blue triangle, and let's get into it, honey.
What the Tuck is produced by Vulture and HeadGum. Make sure you subscribe on Apple Podcasts, Spotify, or wherever you listen for new episodes dropping every week following each new episode of RuPaul's Drag Race season 11. Follow What the Tuck on Instagram (@whatthetuck_podcast) and follow co-hosts Matt (@MattRogersTho) and Mano (@ManoAgapion) on Twitter and Instagram — and remember: No tagging!