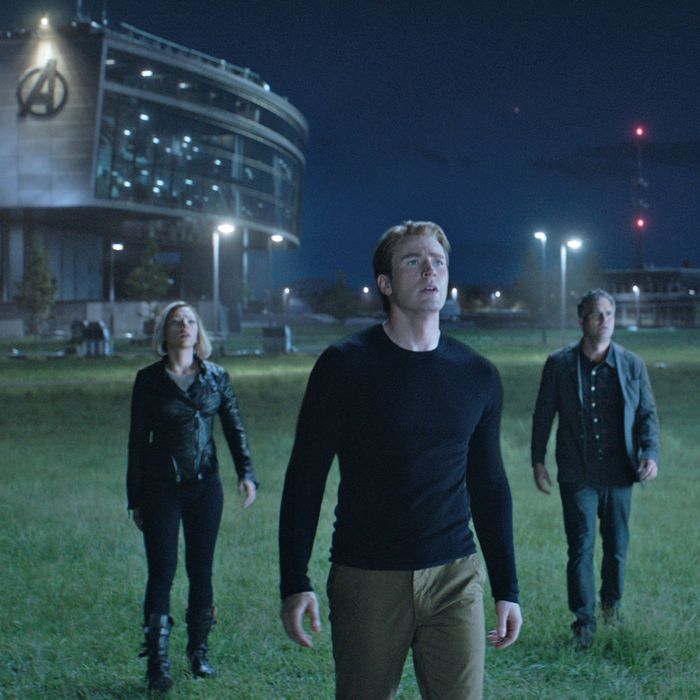 Major spoilers for Avengers: Endgame below.
You'll be horrifically shocked to learn that at least one person dies in Avengers: Endgame. We won't go down the full roster of casualties right now, but we can address the most climactic of them: the final sacrifice of Tony Stark.
Iron Man perishes while defeating the galaxy's hottest space daddy, Thanos, and is subsequently laid to rest by his friends and family. (Yes, family. He managed to settle down and have a kid over the course of the yarn.) There are oodles of familiar faces at Stark's funeral, set on the property of his post-snap cabin in the woods. But there's one upon whom the camera lingers, despite the fact that many viewers will likely have no clue who it belongs to. He's a lanky teenage boy with a vaguely emo demeanor, and if his visage is ringing any bells, then you've clearly seen Iron Man 3.
The kid is none other than Harley Keener, as portrayed by the fantastically named actor Ty Simpkins. We were first introduced to him when he somewhat randomly crossed paths with Tony during the course of the third Iron Man movie, when the superhero found himself without working armor in scenic Rose Hill, Tennessee. Tony stumbled into Harley's family's garage, where the boy ended up helping Iron Man repair his suit. They bond and together take on the baddies who end up holding Harley hostage; the kid uses a flash grenade Tony gifted him in order to escape. But Tony eventually leaves Harley on the side of a road in order to continue his quest for vengeance and justice. It's a somewhat sad ending to their buddy comedy, until we learn, at the end of the movie, that Tony sent a ludicrous amount of science equipment to the whiz kid.
Fast forward a few MCU movies and it appears that the two maintained a rapport over the years; the Endgame funeral is hardly a public affair, and there Keener is fighting back tears in the crowd. The camera stalls on his sorrows long enough — maybe two and a half seconds — to cue the audience into understanding that this kid is important. You have to hand it to the Russo Brothers. Nothing is left to chance! Marvel has thought of everything! All the pieces matter!  Will we see more of the growing Harley? Who knows. He was invented for Iron Man 3, so there's no comic-book template for him having a role in the Avengers' misadventures, but maybe the urge will strike him to take up evil-fighting and they'll let him join out of devotion to their late friend? Set your Google News alerts to track Ty Simpkins's whereabouts so you'll be the first to find out.