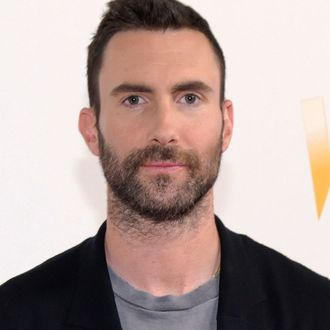 Adam Levine.
Photo: Tara Ziemba/Getty Images for NBC
To everything, there is a season, but not for Adam Levine, who will turn in a big chair no more as a host of The Voice. Per TVLine, Levine is leaving the NBC competition series after a total of eight years and 16 seasons with the show. Levine was previously announced to be part of this fall's lineup, but Carson Daly revealed the change of casting in an announcement on Today. "After 16 seasons, Adam Levine, our beloved coach and friend, has decided to leave The Voice," Daly said. "Adam was one of the original coaches who launched the show, winning the competition three times and inspiring many of the artists that he worked so closely with over the years. Of course many viewers will miss watching his frenemy relationship with Blake Shelton. He'll always be a cherished member of the Voice family … and we wish him nothing but the best." Gwen Stefani, who has appeared on the show before, will replace Levine on The Voice this fall.
In other Adam Levine news, he also sold his mansion to Ellen DeGeneres for the tidy sum of $45 million yesterday. We're not sure if this all adds up to some sort of Adam Levine seismic career change and/or crisis of identity, but we're sure he'll make sense of it all in a way that somehow involves getting more tattoos.