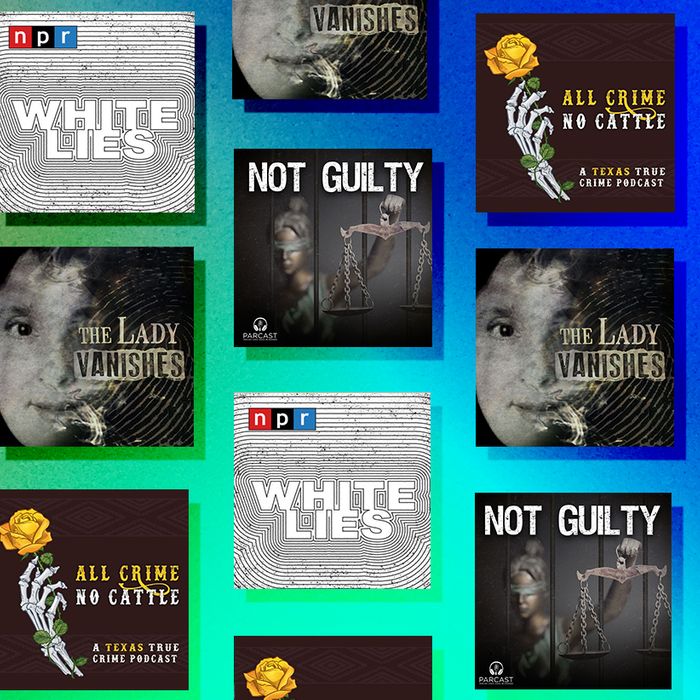 The true-crime podcast universe is ever expanding. We're here to make it a bit smaller and a bit more manageable. There are a lot of great shows, and each has a lot of great episodes, so we want to highlight the noteworthy and the exceptional. Each week, our crack team of podcast enthusiasts and specialists will pick their favorites. To read the last edition, click here.
White Lies: "The Murder of the Rev. James Reeb"
From the Battle of Selma in 1865 to Bloody Sunday in 1965, the small Alabama city of Selma has witnessed plenty of bloodshed in the fight for civil rights. In the new NPR podcast White Lies, hosts and Alabama natives Andrew Beck Grace and Chip Brantley lay bare these many sins, focusing their efforts on one in particular: the murder of Reverend James Reeb in 1965. Spurred by the brutal police action on the Edmund Pettus Bridge, Reeb came south from his home in Boston to join the protests. While leaving dinner at an integrated restaurant, Reeb and two other white Unitarian ministers were set upon by a gang of white men. Reeb would later die from his injuries, with no perpetrator ever held accountable. Now, Grace and Brantley return to the scene of the crime some 50 years later to interview basically anyone who will speak to them. (There is, unsurprisingly, a lot of resistance to talking about the murder even after all these years.) The hosts claim they've got some answers in this ice-cold case, so perhaps at least one chapter in Selma's violent history can be closed. —Amy Wilkinson
All Crime No Cattle: "The Wedgwood Shooting"
The 1999 shooting at the Wedgwood Baptist Church in Fort Worth, Texas, took place just months after the Columbine massacre. In an especially cruel twist of fate, the youngsters gathered to see a Christian rock band assumed that shooter Larry Ashbrook was actually part of a skit of sorts and, according to ACNC co-host Shea, laughed and played along. Ashbrook stopped shooting mid-spree, with plenty of ammo left, and shot himself in front of the horrified teens. ACNC dips into Ashbrook's disturbing past and what might have led him to commit such an atrocity, including affiliations with white supremacist groups (sound familiar?), as well how the event became a flash point in the 2000 presidential election. It's hard to remember what it was like in those post-Columbine days, even for those of us who were around during the '90s (sorry, y'all), and it's sad to realize that the more things change, the more things get, well, more heavily automated. —Jenni Miller
Only on Luminary
Original podcasts with original ideas for original people. Check out our free trial and start listening to can't-miss shows you won't find anywhere else.
The Lady Vanishes: "Left Behind"
The disappearance of Marion Barter has stumped Australian police for 22 years. In 1997, the 51-year-old teacher and mother of two decided to sell her home and flew to England for an extended trip abroad. At first, Marion sent cheery postcards and made the occasional phone call to her family. But when she missed her son's birthday, those close to her knew something was wrong. That feeling intensified when her family learned someone had been making withdrawals from her bank account. In October 1997, Marion's daughter, Sally Leydon, reported her missing. Sally is a central figure in The Lady Vanishes — an Australian podcast series in which hosts Alison Sandy and Bryan Seymour reinvestigate Marion's case. Marion's disappearance becomes even more mysterious when the name on her passport is changed to Florabella Natalia Marion Remakel, with a home address listed in Luxembourg. Her passport was documented entering Australia in 1997, but never left again. The case is confounding as listeners are left to wonder if Marion voluntarily vanished or met with foul play. New tips have come in since the podcast's release, which have reinvigorated investigators and Marion's family, and make this podcast a compelling ongoing story for listeners. —Lara Bricker
Not Guilty: "Cynthia Payne, Part 1: The Madam"
This is only the third episode of this new podcast, which has an interesting two-part format for each case it covers; the first episode is about the crime itself and the ensuing investigation, and the second is about the criminal proceedings. Cynthia Payne was a legendary madam — she's listed in the Oxford Dictionary of National Biography! — whose powerful clientele, decadent sex parties, pensioners' discounts, and incredibly clever use of lunch vouchers was exposed in an 1978 raid. Not Guilty details Payne's life and her rise in the sex industry, and it gives some interesting insight into the attitude toward sexuality and sex work in London in the decades leading up to her trial. I'm definitely tuning in for the second episode, because by all accounts, the details of what happened at Madam Cyn's house of pleasure scandalized the court. I'm always here for a good monocle-popping. —Jenni Miller
This week's contributors: Lara Bricker, Jenni Miller, Amy Wilkinson