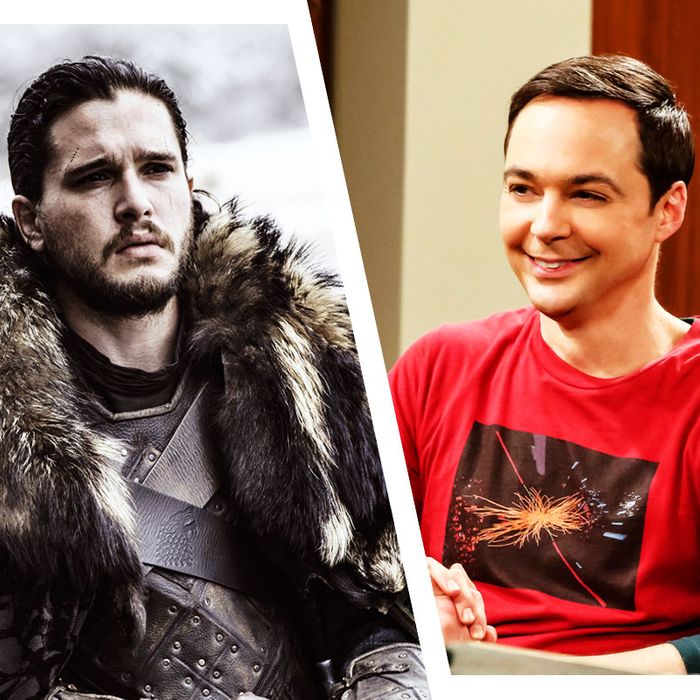 Two annoying boys.
Photo: HBO and CBS
Two of the most astronomically successful shows of our Peak TV era, Game of Thrones and The Big Bang Theory, will end this week after a combined 20 seasons of dragons, bazingas, and tits. Their respective networks will weep at how this will gut their ratings, and we will weep too for other reasons. So, we decided to channel our melancholy into a very important, very difficult quiz to see how big a small-screen maestro you truly are. When we give you a sentence from either the GoT or TBBT final season — a sentence filled with some nouns, some adverbs, and, dare we say it, maybe even some adjectives — will you be able to pick the correct show? Take a deep breath, mutter "Soft Kitty is coming," and try your luck.
So, Game of Thrones or Big Bang Theory?
Say "Bazinga!" to Westeros.