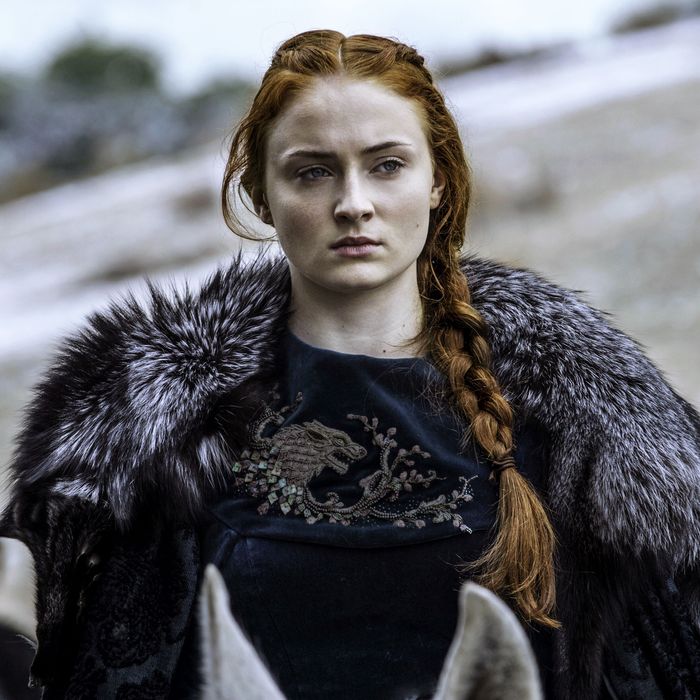 There are lots of burning questions ahead of Sunday's Game of Thrones series finale, including one that has nothing to do with the Iron Throne: Will the episode leak to the internet before it debuts on HBO? Despite the cable network's best efforts to guard against it, season eight has been plagued by the premature release of episodic content. Copies of the season's first two episodes were accidentally (and briefly) released online by two of HBO's distribution partners, while episodes three and four were hit with leaks of still pictures and a brief clip, respectively. And while last weekend's penultimate episode aired without any early footage finding its way on to the Internet, the odds suggest it's more likely than not GOT will end its run with one last security breach. As frustrating as all this is to HBO and the show's producers, the way the series is distributed makes stopping such spoilers virtually impossible.
Unlike Netflix, Hulu, or other premium subscription services, HBO primarily relies on third parties to get its product to audiences, both in the United States and around the world. Domestically, while millions have signed up the network's direct-to-consumer service HBO Now, most get it via a cable company (think Spectrum or Comcast), a satellite service (such as DirecTV) or though digital content providers such as Amazon Prime Channels, Apple TV, Roku or Hulu with Live TV. And while international audiences in some countries have the ability to buy a direct stream of HBO, across huge swaths of the seven continents, audiences watch HBO-produced content such as GOT on platforms that carry little or no HBO branding. In the United Kingdom and much of western Europe, for example, the pay cable giant's shows find their way across the pond via Sky Atlantic, which repackages the programs for its broader service and also makes them available on its Now TV streaming platform. The fact that HBO doesn't completely control every step of its distribution platform leaves it vulnerable to leaks like the ones we've seen in recent weeks.
Most of the trouble has come from getting GOT to international audiences. Not too long ago, consumers outside America had to wait days or weeks to watch U.S. shows. But in HBO's streaming era, which kicked into overdrive when HBO Now debuted in 2015, Sky and similar services have been able to drive subscriptions to their direct-to-consumer platforms by offering GOT episodes at exactly the same time they premiere in the U.S. (or 2 A.M. Monday morning in London). Beyond making for a great sales pitch, the simultaneous premieres also have the advantage of making pirated copies at least somewhat less valuable, since consumers in other countries don't have to choose between waiting for the GOT fix or illegally downloading it. For all this to work, however, HBO has to deliver each week's episode at least a day before it airs here so that Sky — or other international partners, everywhere from Australia to Israel — can prep them for streaming on their specific platforms (including, when necessary, dubbing or captioning the show for the local language). That little bit of lead time opens up a window for leaks to happen, whether by accident or because, as one TV industry insider puts it, "some asshole decides to grab a couple clips and put it out." (This is what appears to have happened with content from episodes three and four this season.)
In theory, of course, HBO could have decided that maintaining the secrets of the final GOT season was more important than letting its international audience watch the show in the wee hours of the morning. But while that would have (sort of) solved one problem, it would have opened up others. "You can say, 'We're gonna hold it off and not deliver it,' but you know what's going to happen three minutes after we start airing it here? It's going to start getting pirated," one HBO insider tells Vulture. Plus, the source adds, it's "not fair to those who've licensed" the show and sold subscribers on getting access to the series as soon as American audiences.
"If HBO decided, 'You know what, we're gonna withhold it from the international market until it airs in the United States,' well then you're impacting the [international] consumer experience," the network insider explains. "Or if you're going to choose not to dub something, then you're messing up the consumer experience. And nobody wants that. It's not that we don't take every step possible in trying to protect the content, but when you have to deliver it to 180-something markets, it's just not going to be 100 percent secure."
Indeed, even when it's just about getting the English-language version of the show to an American content distributor, technical glitches can have disastrous results. Last month's season premiere ended up online because, a source tells Vulture, a timestamp error within the autoplay feature of DirecTV Now's video-on-demand section caused the episode to show up on the service a few hours before it was scheduled to do so.
The most spoiler-phobic GOT fans would probably argue HBO could've have decided that preserving the sanctity of the show's secrets was more important than letting folks in England watch the show at 2 A.M. on a Monday or having it be available to watch on demand as soon as it aired in the States. Only 50 million of HBO's roughly 140 million global subscribers live in the U.S., and millions more get the channel's content via third parties. And with Netflix breathing down HBO's neck, digital viewers are just as (if not more) important as those who tune to an HBO channel on their TV sets. Angering those audiences to stop a few spoilers simply wasn't a serious option for the network's execs.
HBO's decision against taking radical steps to maintain secrecy was also probably informed by the fact that past leaks have done little to slow GOT's ratings or pop culture momentum. Episodes and scenes have been finding their way online for years, and while it's certainly not ideal for unsuspecting viewers to stumble upon a spoiler for an episode before it airs, it's also not likely many viewers are going to simply not watch an episode because a particular element is ruined by a leak. Indeed, despite years of spoilers, the GOT audience has expanded exponentially since its 2010 premiere, including this season: HBO says the show has been reaching more than 43 million viewers since it returned in April, up 10 million from season seven's audience.