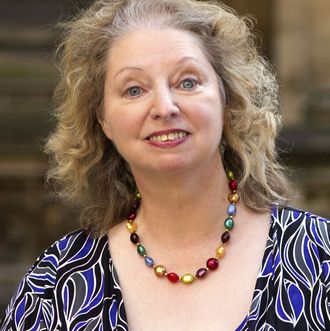 Hilary Mantel.
Photo: Getty Images/2019
A critically acclaimed book series about medieval kings is wrapping up — no, the other one. Eight years after the publication of the second novel in her wildly popular Thomas Cromwell trilogy, Hilary Mantel announced today that The Mirror and the Light, the final novel, will be released in March 2020. (Take note, Robert Caro!) The Guardian reports that Mantel will tackle the last four years of Cromwell's tumultuous life in the novel, starting with "Anne Boleyn's execution in 1536 and moving to his own execution for treason and heresy in 1540."
Her previous Cromwell novels, Wolf Hall (remember the miniseries?) and Bring Up the Bodies, both received the prestigious Booker Prize. "This book has been the greatest challenge of my writing life, and the most rewarding," Mantel said in a statement. "I hope and trust my readers will find it has been worth the wait." As readers, we say: We trust you!