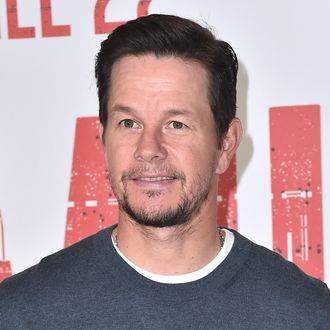 Photo: Alberto E. Rodriguez/Getty Images
If you've read "The Stolen Kids of Sarah Lawrence," you can probably go ahead and start picturing its charismatic, manipulative central figure as Mark Wahlberg now. According to The Hollywood Reporter, the actor has teamed up with Jason Blum's Blumhouse Productions to develop Ezra Marcus and James D. Walsh's New York Magazine article, having reportedly bought the rights to the April 29, 2019, cover story. While it's not immediately clear if the project is destined to be a movie or a limited series, Wahlberg would reportedly star in a film adaptation of the story.
For those who haven't read it yet, "Stolen Kids" delves into the story of Larry Ray, the father of a Sarah Lawrence College student who moves on-campus and begins methodically manipulating a group of his daughter's classmates. After insinuating himself into their lives, Ray's exploitation allegedly ratcheted up to physical, mental, and sexual abuse. You can read the story in its entirety over on the Cut.