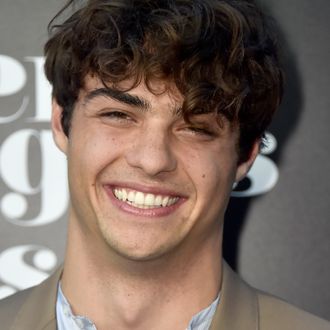 Noah Centineo.
Photo: Frazer Harrison/Getty Images
Get ready to see a lot more of Noah Centineo. According to Variety, Sony was so keen to keep the actor on hand after his work on the new Charlie's Angels movie that it's trying to snatch him right up again for the Masters of the Universe reboot. The internet boyfriend and To All the Boys I've Loved Before star is in talks for the role of He-Man, the super-strong protector of Eternia, carrier of a big sword, and wearer of a harness on his chest with no shirt underneath. In the original live-action movie from 1987, He-Man was played by Dolph Lundgren, and they even managed to secure Frank Langella to play his nemesis, Skeletor. Hopefully the new film will also score a seasoned, vaunted thespian to play opposite the ascendent heartthrob.
Update May 16: Variety is now reporting that Centineo is for sure our new He-Man and that the film will come out in the spring of 2021. Iron Man screenwriters Matt Holloway and Art Marcum are updating a script previously worked on by David S. Goyer, who remains an executive producer.