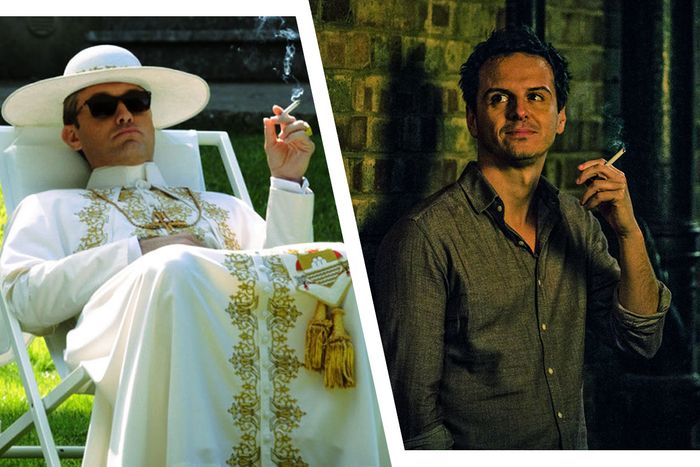 Hubba hubba.
Photo: HBO and Amazon Studios
We must kneel and give thanks in our daily prayers to Fleabag, which has blessed us with the newest addition to the Hot Young Holy Men canon: Andrew Scott's priest, known simply to everyone as "the Priest." He smokes. He drinks gin-and-tonics. He loves a good fuck, both the word and the action. Yes, the Priest is a certified cool priest, kind of like how The Young Pope's Lenny Belardo (communion snack Jude Law) is a certified cool pope.

Therein lays our fun challenge of the day: Would you be able to choose which of these religious boys said a particular quote if presented with a bunch of them? Below are ten memorable musings from both characters. See how well you can do, and remember to confess your amorous thoughts afterwards.
Who Said It: Hot Pope or Hot Priest?
We'll give you a quote, and you guess the holy roller behind it.