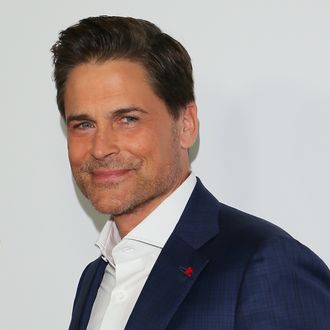 Photo: JB Lacroix/ Getty Images
Whether you're inadvertently skewered by a longhorn, mauled by a pack of armadillos, or tipped over while kayaking the beautiful Colorado River, Rob Lowe is here to help. On Sunday, Fox announced an upcoming spinoff of their number one drama 9-1-1, created by Ryan Murphy, Brad Falchuk and Tim Minear. Starring Lowe, 9-1-1: Lone Star will take the franchise's formula (following the personal lives and life-saving activities of first responders) and send it approximately 1,377 miles east to Austin, Texas.
The show reportedly stars Lowe as a "sophisticated New York cop" who relocates to Austin with his son. Once there, he "must try to balance saving those who are at their most vulnerable with solving the problems in his own life," a task made all the more difficult when 1.5 million bats emerge from under the Anne W. Richard Congress Avenue bridge during the city's annual bat season and get accidentally tangled in everyone's hair (we're assuming).