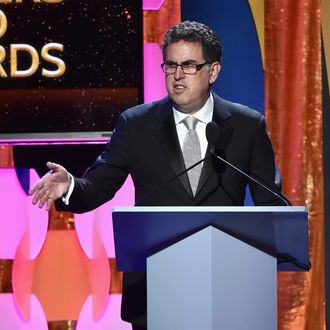 Photo: Alberto E. Rodriguez/Getty Images for 2018 Writers Gu
Verve Talent and Literary Agency is the biggest agency to sign the WGA's "Code of Conduct." The Code, among other things, demands transparency from agencies and bans affiliated production companies. "As a result of our meaningful dialogue with our clients and their elected leadership, Verve has decided this course of action is in the best interest of our clients and our company," the agency said in a statement reported by Deadline. Verve is not an ATA agency, but it does represent over 300 writers. So far, 66 small agencies have signed the Code. Only one of them, Pantheon, is an ATA member.
According to the Verve statement, little at the agency will need to change to meet the Code's standards: "We do not own an affiliate production company and we've never taken outside investment in our agency. The Code requires our agency to share more documentation with the WGA than in the past. Much of the Code is focused on a push for transparency. We already pride ourselves on transparency in our communication with colleagues, clients and the community." The main change will be an end to packaging, of which Verve already did very little. Verve will not be taking on new clients seeking temporary representation during the WGA-ATA battle.