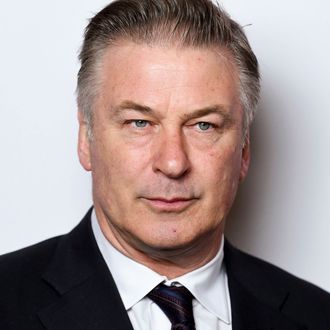 Alec Baldwin.
Photo: Evan Agostini/Invision/AP/Shutterstock
After a year filled with playing Donald Trump on Saturday Night Live and getting arrested for punching someone in the face, Alec Baldwin is preparing to get seriously dunked on. Comedy Central announced today that it has chosen Baldwin as the centerpiece of its next Comedy Central Roast, which will tape in New York this summer and air later on the network at an unannounced date.
"Getting roasted will be the greatest honor of my lifetime besides being a father, a husband, hosting SNL seventeen times, receiving Golden Globes, Emmys, and working with Martin Scorsese," said Baldwin on the news.
Baldwin follows a long line of Comedy Central roastees, including James Franco (2013), Justin Bieber (2015), Rob Lowe (2016), and most recently Bruce Willis, whose roast aired last summer. Check out the first promo for the Comedy Central Roast of Alec Baldwin below, in which the actor claims he "can't find anything to criticize" about himself — we'll see about that, Alec.