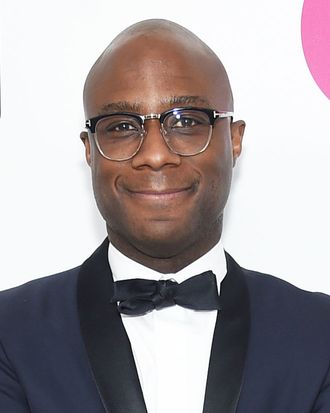 Barry Jenkins.
Photo: Jamie McCarthy/Getty Images for EJAF
Not content with committing just one prolific black artist's work to film with James Baldwin's If Beale Street Could Talk, Barry Jenkins will be directing an Alvin Ailey biopic for Fox Searchlight. The world-renowned dancer and choreographer's life story will now be told, complete with all of his original choreography. Thanks to The Alvin Ailey American Dance Theater, fans will be treated to some of the most iconic dance performances of the 20th century. AAADT granted full cooperation with the production and threw in Jennifer Dunning's biography Alvin Ailey: A Life in Dance. The organization's artistic director and artistic director emerita, Robert Battle and Judith Jamison, will also be working with producers Judy Kinberg, Adele Romanski, Rachel Cohen, and Alicia Keys.
Although Jenkins helped pen the scripts for both Moonlight and Beale Street, screenwriter Julian Breece will write the untitled biopic. Breece's recent credits include two episodes of Ava Duvernay's When They See Us, a Netflix miniseries tackling the Central Park Five tragedy. Jenkins himself just wrapped up writing the script for Angel Manuel Soto's adaptation of The Twelve O'Clock Boys. Now, if you'll excuse us, we have to start stretching ASAP.