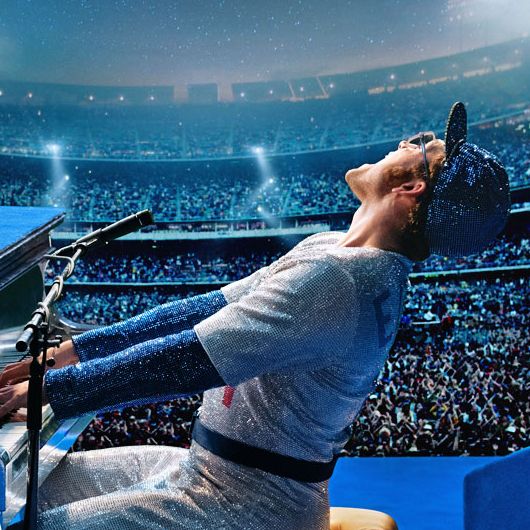 Photo: Twentieth Century Fox and Paramount Pictures
We've had Volcano/Deep Impact situations before, but the Bohemian Rhapsody/Rocketman connection feels like its own kind of beast. Not only are these two biopics of the most flamboyant rock stars of the 1970s being released a mere seven months apart, but they even share the same director, as Rocketman's Dexter Fletcher was the uncredited ringer brought in to finish BoRhap after Bryan Singer was fired. With the Elton John biopic debuting to a raucous reception at Cannes last month (and Taron Egerton hoping to follow Rami Malek's path to Oscar gold), the comparisons are currently inescapable. Having checked out Rocketman, I can report that, while not identical — with no behind-the-scenes turmoil, Fletcher has room to be a little more visually ambitious on the new one — the two movies are indeed more alike than they are different. How similar are they? Find out in this handy quiz:
Does This Scene Appear In Bohemian Rhapsody, Rocketman, Or Both?
I'll describe a scene, and you guess whether it appears in Bohemian Rhapsody, Rocketman, or both.