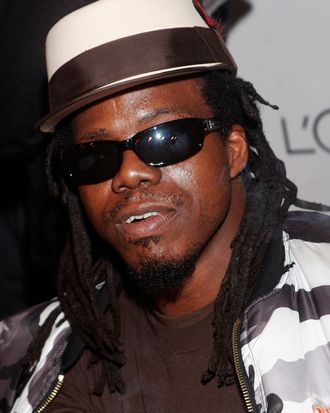 Photo: Matthew Simmons/Getty Images
Houston rap legend Bushwick Bill, a member of the Geto Boys, died Sunday from stage-four pancreatic cancer. His death was prematurely reported on Sunday morning, at which point, as his publicist and daughter confirmed, he was "still alive and fighting for his life"; he did not, however, make it through the night, dying in Houston surrounded by his family. He was 52 years old.
Bushwick Bill, whose real name was Richard Shaw, informed the public of his diagnosis in early May, telling TMZ that he was undergoing intensive chemotherapy in response to stage-four pancreatic cancer. The Geto Boys began planning a reunion tour, but it fell apart at the last minute. Bushwick Bill, Scarface, and Willie D created the Geto Boys in 1988 and became known for their controversial lyrics. Shaw started as a dancer and quickly became an important rapper in the group. Despite not getting a lot of radio airplay, their album We Can't Be Stopped still went platinum.
Back in May, Shaw told TMZ that he wasn't afraid of dying, claiming that he'd already "died and come back" after a 1991 incident in which he shot himself in the eye. A photograph of the hospital visit became the cover art for We Can't Be Stopped. Shaw would later rap about it on "Ever So Clear," a reference to the everclear alcohol he was drinking during the accident. "I know what it's about," he said in regards to his cancer diagnosis. "It's about life and loving life."
The legendary rapper received love online from both his contemporaries and people whose work he influenced. According to his daughter, fans will have the chance to say goodbye at an upcoming memorial.