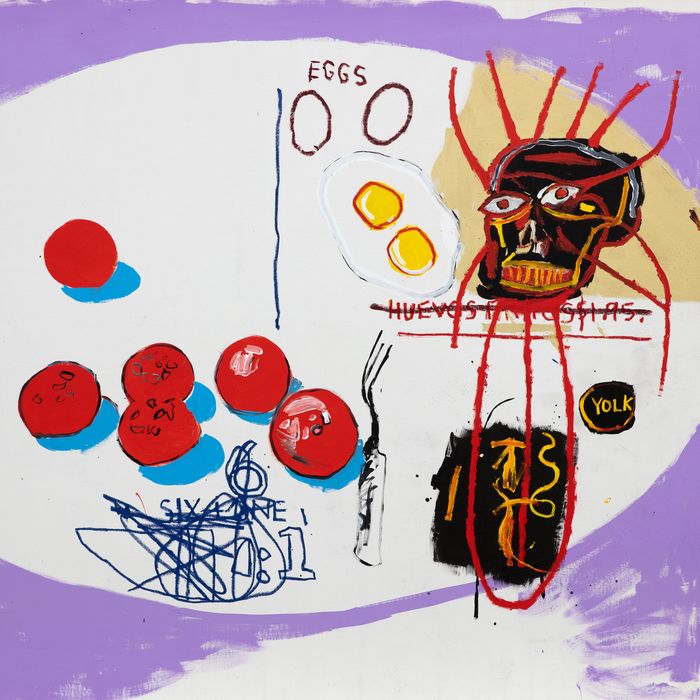 Jean-Michel Basquiat and Andy Warhol,
Eggs,
1985.
Photo: © 2019 The Andy Warhol Foundation for the Visual Arts; Inc. / Licensed by Artists Rights Society (ARS); New York © The Estate of Jean-Michel Basquiat /ADAGP; Paris / ARS; New York 2019.
Their ambition aside, Andy Warhol and Jean-Michel Basquiat were unlikely allies, but they collaborated on a series of paintings from 1984 to 1985. The artists aren't exactly associated with upstate country life, either, but an exhibition that draws from this period, titled "Basquiat x Warhol," is at Jack Shainman Gallery: The School in Kinderhook this summer — just in case you're upstate and sick of going to farmers markets as your chief cultural diversion.
Thanks to the big Whitney show this past winter, this has been a year of Warhol. And Basquiat is back thanks to the newly opened Brant Foundation in the East Village.
But let's rewind to 1985, when Basquiat and Warhol originally staged their collaboration at Tony Shafrazi Gallery: The reviews were damning. (Although the show did spawn an iconic promotional poster of the duo in boxing gear.) Critics saw the partnership as a cynical bit of opportunism on behalf of the artists — Basquiat's to rise, Warhol's to stay hip. Writing in the New York Times, Vivien Raynor accused Basquiat of becoming an "art-world mascot," declaring, "The collaboration looks like one of Warhol's manipulations … Basquiat, meanwhile, comes across as the all too willing accessory."
New York gallerist Shainman, who has a country house in nearby Stuyvesant, bought the 1929 former Martin Van Buren High School building for $550,000 in 2013 and converted it into an art space. More than 30 years after the ill-fated celebrity collab, eight of the original Basquiat-Warhol works are on display. During their time working together, the artists apparently painted in Warhol's studio in the old Con Edison plant, where Warhol would take a first crack at a canvas, then Basquiat would add his own splash of influence, as if they were involved in a creative conversation. "To say the two of them had a complex relationship is an understatement," says Eric Shiner, former director of the Andy Warhol Museum in Pittsburgh. "But it does boil down to a very basic connection the two of them had in reality, and that was based in friendship and art making."
It also came at a particularly problematic time for Warhol, who was losing his edge. "It's no secret that Warhol's own reputation and legacy were in great jeopardy," says Shiner. "He needed a little extra oomph." But after the bad reviews, their friendship cooled. A few years later, Warhol died from complications that arose after surgery to remove his gallbladder. Six months later, Basquiat died from a heroin overdose.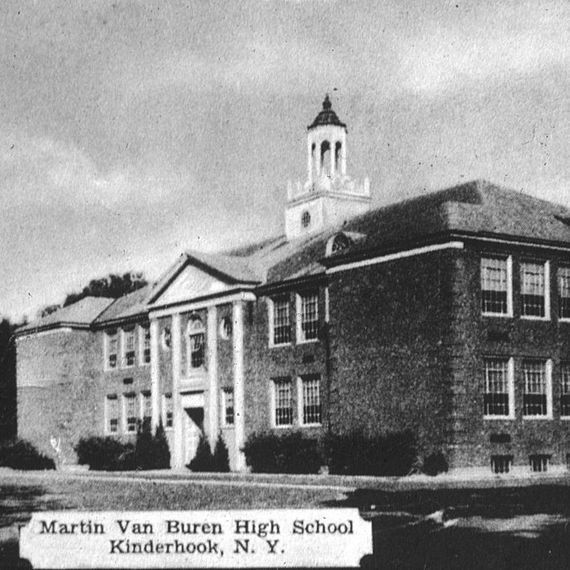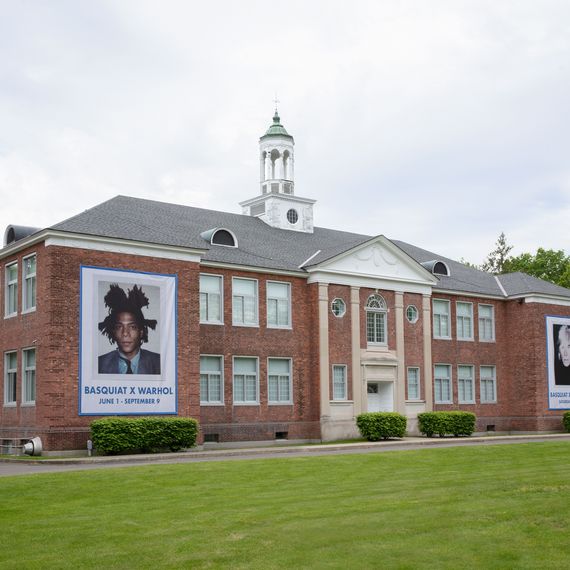 Find out more from a book that tells the story of the artists' friendship through Warhol's photographs and diary entries.
"Basquiat x Warhol" is on display through September 7 at Jack Shainman Gallery: The School in Kinderhook, about three hours north of New York City by car. The gallery is open to the public from 11 a.m. to 6 p.m. on Saturdays.