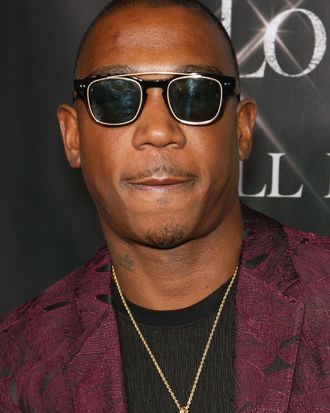 Photo: Gabe Ginsberg/Getty Images
Fyre Festival founder and Magnises hype man Ja Rule is ready and willing to create another music festival. While on The Breakfast Club (sans regular host Charlamange tha God), Ja Rule explained that he not only wants to have a part two, but that "business people," a.k.a. "motherfuckers who know money," are calling him up and begging for it.
"'Ja, would you like to do this again?'" he mimes a phone call. "'We're the right guys. You had your fucking finger on the pulse of the people.'"
He doesn't share any specific details about a second festival, but stresses that if he does make one it'll be amazing because he had nothing to do with the Fyre Festival controversy. Don't forget: He too was bamboozled and hoodwinked! In his version of the truth, Billy McFarland, the chief scammer for Fyre Festival, is completely responsible for the millions lost in the 2017 venture. Ja simply wanted an "amazing fucking festival."
"People know the purity of Ja Rule!" he exclaims.
It's unclear whether literally anyone else in the world wants another Ja Rule-sponsored music festival, but they would probably watch a third documentary called "The Purity of Ja Rule."