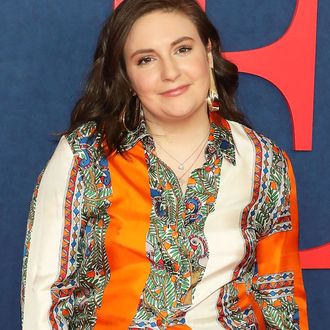 Lena Dunham.
Photo: Taylor Hill/Getty Images
If the characters in Succession are too cutthroat corporate striver for you, then consider HBO's new series Industry for a much more conflicted capitalism drama. The show will be Lena Dunham's next project for the network, and it will follow some young, ambitious people vying for a spot at an international finance firm in London.
According to The Hollywood Reporter, Dunham will produce and direct the pilot, but the script comes from Konrad Kay and Mickey Down, who drew from their own life experiences for the show, which will get eight episodes. There will be competition and hookups and high-powered investment-banking conflict and drugs and many more of the things that new grads with a sudden cash flow and a ton of pressure on them are likely to get into. But there aren't enough spots for every newbie at the company, and naturally, they'll all have to decide "whether life is about more than the bottom line." This will be Dunham's first HBO project since splitting from creative partner Jenni Konner. Their last collaboration was the show Camping.