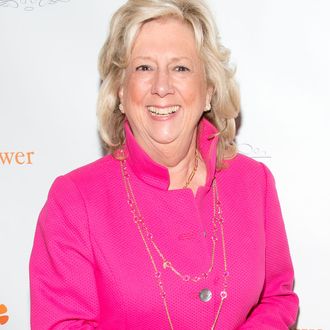 Linda Fairstein.
Photo: Noam Galai/WireImage/Getty Images
It hasn't been a particularly pleasant week for former prosecutor Linda Fairstein, who, after the release of Netflix's When They See Us miniseries about the wrongful conviction of the Central Park Five, was dropped by her publisher after substantial outcry about her involvement with the case. (Fairstein, as you may recall, was the then–head of the Manhattan district attorney's sex-crimes unit and led the prosecution. In recent years, she settled into a career as a crime novelist.) She isn't about to go down without a fight, though.
In a discussion on the Authors Guild message board about whether it was appropriate for Fairstein's publisher to drop her, Fairstein herself leaped into the fray, arguing with other members in an attempt to garner support for herself. "I would like you and the group to know more about the actual facts, if not of the case, then of the outright falsehoods in the DuVernay movie that started this other storm," she wrote in one message. "I seem to remember that Salman Rushdie's publisher stayed with him through a FATWA."
The guild members seemed divided over what to make of Fairstein's saga. One user declared that Fairstein had been "lynched without being tried." "Thank you!" Fairstein wrote in response.
In another message, Fairstein doubled down on her opinion that When They See Us is "not where the facts are" and contains "inflammatory falsehoods."
In addition to Fairstein's publisher dropping her, she also resigned from the board at Vassar College, God's Love We Deliver, and the Joyful Heart Foundation. In an op-ed released Monday night for The Wall Street Journal, Fairstein asserted that When They See Us is "a series so full of distortions and falsehoods as to be an outright fabrication," and also maintained her belief that she did nothing wrong throughout the much-publicized case.