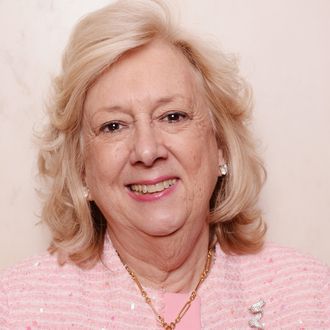 Photo: Stephen Lovekin/Getty Images
Author and former prosecutor Linda Fairstein has been dropped by her publisher because of her involvement with the mishandling of the Central Park Five case. The Associated Press reports that Dutton has "terminated its relationship" with Fairstein, who has become a best-selling crime novelist, but was chief of the Manhattan district attorney's sex crimes unit at the time of the trial. While she was not the lead prosecutor in the case — which resulted in the wrongful convictions of Korey Wise, Kevin Richardson, Raymond Santana, Antron McCray, and Yusef Salaam for the rape and murder of a woman in 1989 — she did observe their interrogations. The exonerated men say their confessions were coerced, but Fairstein has denied that claim, and over the years she has defended the handling of the case.
With the arrival of Ava DuVernay's miniseries When They See Us, there has been a wave of renewed interest in the case, as well as renewed scrutiny. The AP reports that Fairstein has recently resigned from the boards of two nonprofits, and last year the Mystery Writers of America rescinded a lifetime achievement award they had given her following outcry from other authors over her role in the infamous case. The convictions of the five men were overturned in 2002, after a man named Matias Reyes emerged as a suspect and confessed to the crime. (DNA evidence conclusively linked him to it.) The five were awarded a $41 million payout from the city of New York, though no wrongdoing was officially admitted.