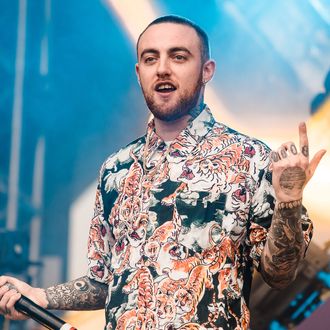 Mac Miller.
Photo: Mauricio Santana/Getty Images
"Time," the latest release by Anderson .Paak's band, the Free Nationals, features Kali Uchis and Mac Miller in his first official posthumous verse. According to a rep for the band, Miller recorded the track in May of 2018. About four months later, he died of an accidental overdose. On the new song, he and Kali Uchis lament about a relationship that just won't work, no matter how much love, time, or patience they put into it. In his verse, Miller stays positive, rapping that "in the end, everything will be fine, that's by design."
Miller and .Paak were collaborators and friends. Since his death, both .Paak and the Free Nationals have honored the rapper. With "Time," they honor his talent.
"Time" will appear on the Free Nationals' upcoming album. Listen to it and weep below.