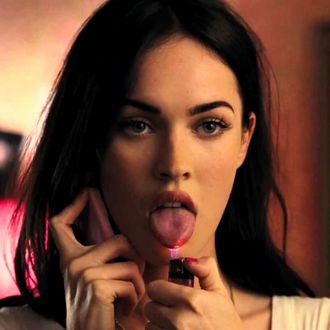 Photo: Twentieth Century Fox
After the success of Horror Noire: A History of Black Horror, Shudder has announced its second original documentary. The streaming service, which is owned by AMC, is developing a so-far untitled documentary exploring the history of queer presence in horror, which will be written and directed by Sam Wineman. From the films of James Whale to the closet-building era of the Hays Code, from the rise of lesbian vampires in the 1970s to the boundary-breaking queer cinema of the 1990s, queer presence in the genre has for a century been more problematic than empowering. But with the rise of more LGBTQ creators and a broader acceptance of their work behind the camera as well as in front of it, horror cinema is finally breaking down the monstrous queer stigma and making room for heroes and heroines and un-coded social commentary across the gender and sexuality spectrum — an evolution that Shudder's doc aims to explore.
"More recently, there has been a shift from subtext to actual text when it comes to actual representation," Wineman tells Vulture, "which is why a film about queer horror has never been more timely. From the recent reevaluation and embracing of Jennifer's Body to a surge of queer characters in films like The Perfection, it is clear that we are standing on the precipice of a mainstream queer-horror boom. So what is keeping studios from taking the leap? And how is the answer to that question woven into the history of our films?" The director has more than half a dozen short films under his belt to date, including one called The Quiet Room that stars Alaska Thunderfuck and will premiere on Shudder later this year.