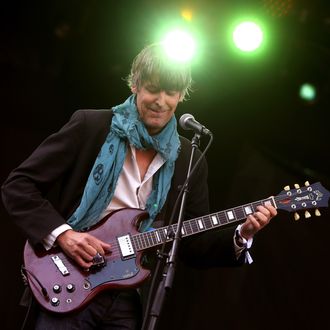 Photo: Mike Lawrie/Getty Images
Pavement, the alt darlings of the early '90s, are reuniting for two shows in 2020. Stephen Malkmus hinted enigmatically earlier this year that a reunion was "possible," because all the band members were "still alive." To be fair, Stephen Malkmus does everything enigmatically. If you saw Stephen Malkmus wash the dishes, it would probably be confusing and furtive and somehow piss off Billy Corgan.
Malkmus will be getting the band back together at 2020's Primavera Sound festival in Barcelona, as well as the fest's sister event in Porto, Portugal. This will be the band's only two performances in 2020, despite Primavera Sound announcing a third 2020 festival in Los Angeles. Primavera Sound announced Pavement's first reunion in almost ten years during the 2019 fest. Pusha T was also there, which very much mattered to Malkmus.