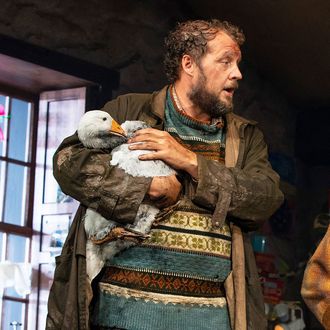 Peggy onstage.
Photo: Joan Marcus
The humans of Broadway all got to celebrate each other at the Tonys, but this season's most important avian stars had a little celebration of their own on Tuesday night. The Ferryman, Jez Butterworth's Irish drama that won a Tony Award for Best Play, held a "hatchday party" backstage for the geese that appear onstage during the play, in honor of their first year on earth. The two fowl stars, Peggy, the lead goose, and Gertie, the understudy who now goes on nearly as often as Peggy, showed up in gold and black bow ties, respectively. The geese's fellow cast members, including a bevy of the show's child actors, four of the performing babies each in a party hat, and one former Ferryman baby who is now old enough to crawl and therefore retired, serenaded the geese with altered lyrics to "Happy Birthday."
Peggy and Gertie were also served celebratory kale, which didn't interest them very much, while the humans got Baked by Melissa mini-cupcakes — in the party's invite, the show's PR rep noted that "while gooseberries are currently in season, gooseberry pies are hard to find."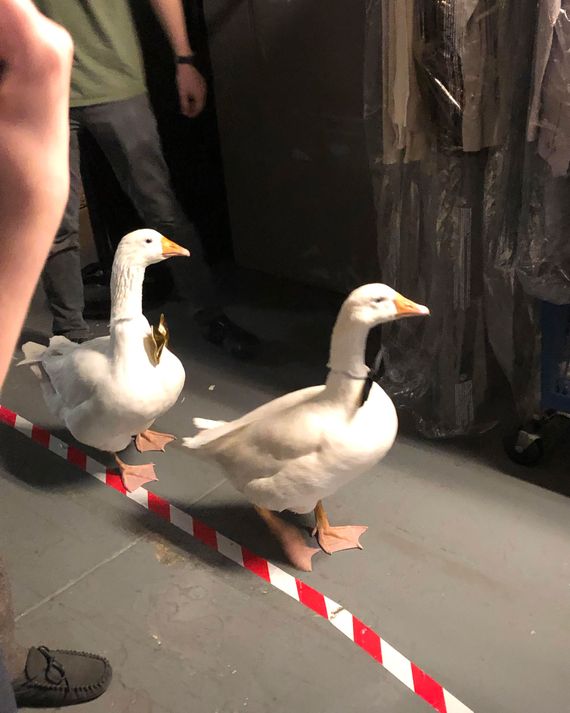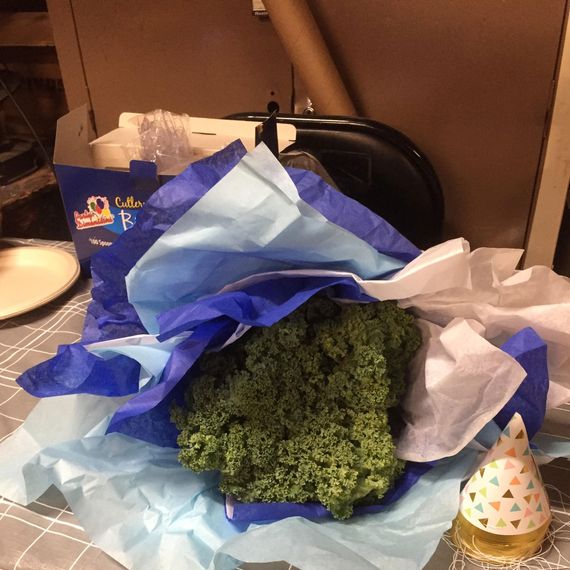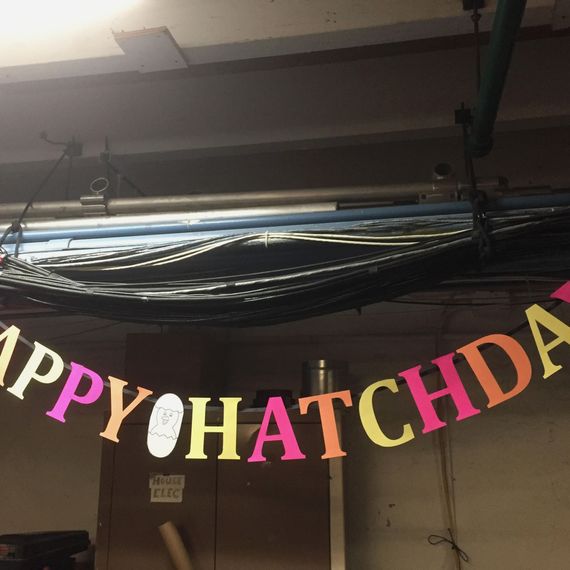 Eric Mitchell, the show's animal handler who works with William Berloni Theatrical Animals, explained the subtle differences between Peggy and Gertie, who is smaller and "a little more chatty." There is also a third goose sister, Esther, who stays upstate in a nature center in Scarsdale. Esther has never gone on, given that the two other geese have done their jobs well enough. Given that the show stops performances July 7, the production has also stopped applying for the permit that would allow Esther to stay in midtown before performances, which means she probably will always remain an understudy, unless she hatches her own Eve Harrington–esque scheme to get onstage, in a sort of All About Geese.