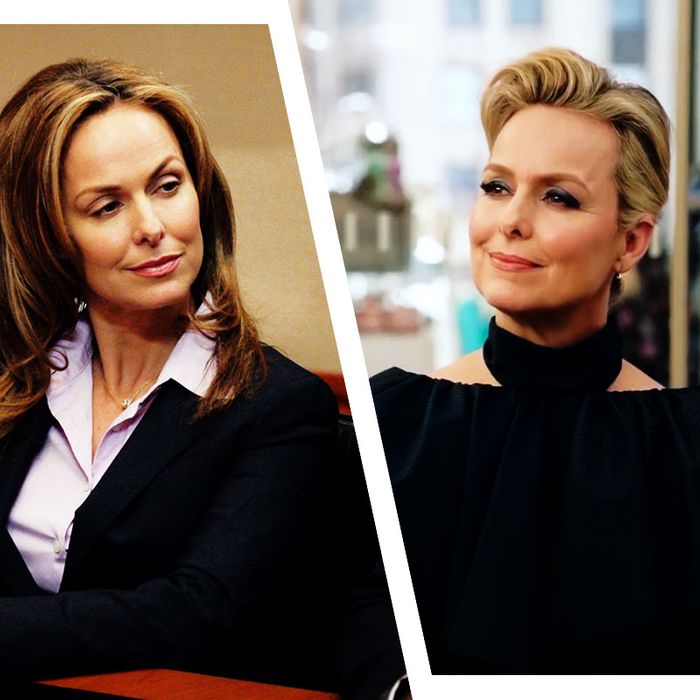 Photo: Vulture, NBC and Freeform
Let's face it: It would be an honor to be yelled at by Melora Hardin's ball-busting, well-coiffed TV bosses, although we should probably hide our trophies and plasma screens if one of them ever comes over for dinner. The Bold Type's Jacqueline Carlyle is, no question, the superior boss. She reigns over the Manhattan media world with a good heart, and was never fired for smoking too much in her office. (That we know of.) The Office's Jan Levinson, however, has the passion and the chutzpah, even if it's not for paper and can lean toward the erratic. But if we were to give you a quote from either Hardin HBIC, would you be able to choose correctly? We'll see.
Which HBIC Said It: The Office's Jan or The Bold Type's Jacqueline?
We'll give you the quote, and you guess the J lady who said it.