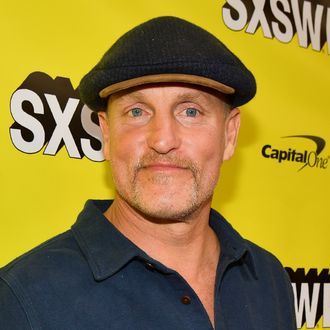 Photo: Matt Winkelmeyer/Getty Images for SXSW
As psychedelics make their way back into the cultural conversation, from medicinal microdosing to having a great time during your weekend in Denver, the time is ripe for taking a kaleidoscopic paisley-patterned trip down Memory Lane to visit one of their biggest proponents. According to Deadline, Woody Harrelson will play Harvard psychologist, LSD advocate, and fugitive Timothy Leary in the upcoming limited-run series The Most Dangerous Man in America.
Based on the 2018 book of the same name by Bill Minutaglio and Steven L. Davis, Most Dangerous Man will revisit Leary's 1970 prison break following his conviction for marijuana possession, which earned him a ten-year sentence. Aided by radical activist group the Weather Underground, Leary fled abroad and, despite a manhunt overseen by President Nixon (who coined the "most dangerous man" moniker himself), remained at large for 28 months before being arrested in Kabul, Afghanistan, in 1972. The series is being adapted by Catch-22 creator Luke Davies.