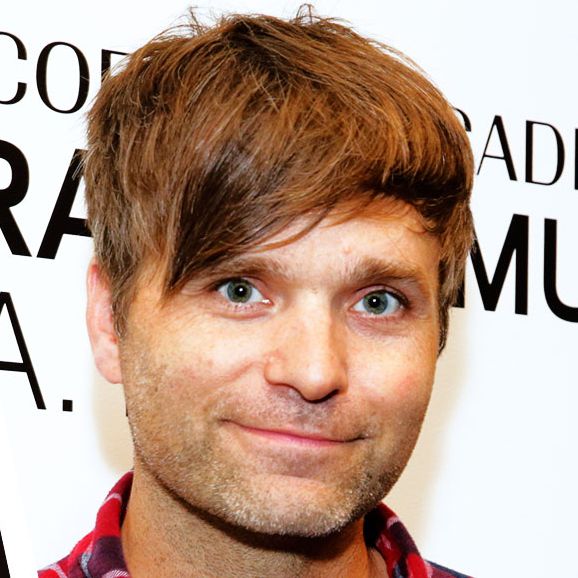 Well, the summer of features has come to this: Chance the Rapper's long-anticipated debut album, The Big Day, has just dropped, and the second track features none other than … Ben Gibbard? Yes, Ben Gibbard — and all of Death Cab for Cutie, at that! The Death Cab frontman, employing his unmistakable soulful whine while presumably wearing a "3" cap over his floppy hair, sings, "Do you remember how when you were younger / The summers all lasted forever?" Gibbard is the archer, and I am the prey; the line pierces me the way The Photo Album did my sensitive 16-year-old self all those years ago. Chance, of course, is on the track as well, romantically remembering summers past (Velcro shoes) and not so past (Will Smith as Genie). The song melts various memories into one long summer — perhaps even 500 days of them?
Per Death Cab's Instagram, "It all started with a, well, chance encounter three years ago backstage at Bonnaroo. Turns out that we and @chancetherapper had a bit of a mutual admiration society going on … Fast forward to 2019, and we were truly surprised and honored when Chance got back in touch and asked us to be part of a song." Just like that!
Deeper on the album, yet another surprise voice appears, this time on "5 Year Plan" — and it belongs to Randy Newman. The 75-year-old legend offers his croon and his wisdom to the song's interlude and outro: "Time has come / To take it all in." Indeed, Randy, this is a lot to take in! We eagerly await an Instagram post from Newman that explains how this all happened, too.