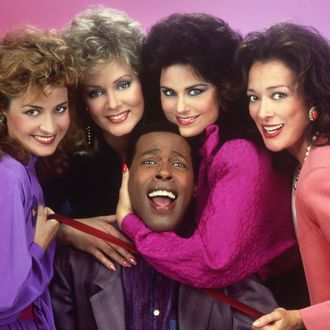 The Sugarbakers are coming! The Sugarbakers are coming!
Photo: CBS
August 26: The night the lights go on at Hulu. The streaming service has announced that it has picked up the rights to the classic comedy Designing Women, which ran on CBS from 1986 to 1993, and will bring the tales of the Sugarbaker women online for the first time. The series, created by Linda Bloodworth-Thomason, follows Julia Sugarbarker (Dixie Carter), who runs a design firm out of her home in Atlanta alongside her beauty-queen sister Suzanne (Delta Burke), head designer Mary Jo (Annie Potts), and the naïve Charlene (Jean Smart), who all also needle and get advice from the handyman Anthony Bouvier (Meshach Taylor).
All 163 episodes of the series, filled with witty, baroque southern dialogue, will go online on August 26, which, fittingly, is Women's Equality Day. Meanwhile, if that inspires you to get excited about the Sugarbakers, as of last year, ABC was developing a sequel to the series. It's enough to make you wish giant shoulder pads would come back into style.