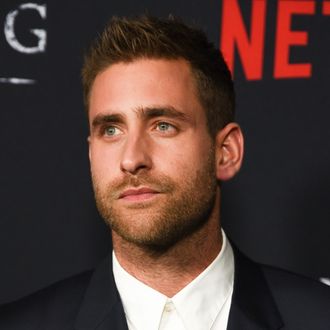 Photo: Presley Ann/Getty Images
Be hounded forever by your childhood experience in a haunted house or have your humanity slowly eroded along with your visibility? Luckily, Oliver Jackson-Cohen won't have to choose, now that Variety reports the Haunting of Hill House star is set to play the titular role in The Invisible Man alongside Elisabeth Moss. In other words, sorry, Johnny Depp!
Directed by Upgrade's Leigh Whannell, the Blumhouse and Universal Pictures project is, of course, based on the classic 1897 H.G. Wells sci-fi novel about a chemist driven to discover the secret to invisibility before being driven insane by it. Given Jackson-Cohen's performance as poor, sweet Luke Crain in Hill House, "man tormented by the eerie and arcane" is definitely an acting niche he should explore. And if somehow the Invisible Man got to kick the creepily tall bowler-hat ghost from Haunting of Hill House's ass in some sort of crossover event, so much the better. That freakishly tall guy has it coming.