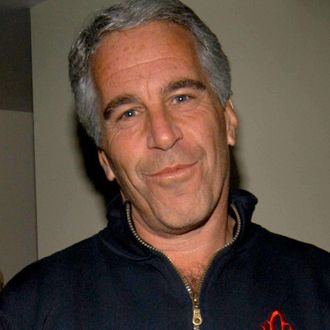 Photo: Sipa via AP Images/Associated Press
Jeffrey Epstein, the 66-year-old embattled billionaire financier who has been accused for years of molesting girls, has been arrested for alleged sex trafficking involving dozens of minors in Florida and New York between 2002 and 2005. Per the Daily Beast, Epstein was arrested and charged by federal prosecutors on Saturday evening, and he is expected to appear in a New York court on Monday. Epstein will reportedly be charged with one count of sex trafficking of minors and one count of conspiracy to engage in sex trafficking of minors, charges that could bring him a maximum of 45 years in prison.
Earlier this year, it was reported that the long-secret court documents associated with Epstein's alleged sex-trafficking ring might soon become public. The documents likely include years-old witness interviews, legal rulings, and other pertinent records. Notably, Epstein was able to avoid similar criminal charges back in 2008.