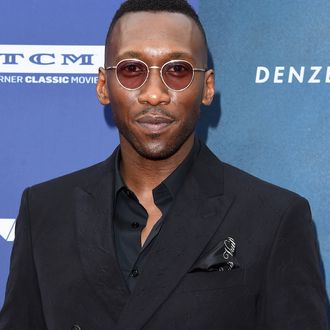 Mahershala Ali.
Photo: Axelle/Bauer-Griffin/FilmMagic
A great strategy when you're making a TV show is to get multi–Academy Award–winning, very good-looking actors to watch it and want to be in it for you. Ramy creator and star Ramy Youssef has managed to pull that off, so Mahershala Ali will be joining the Hulu series in its second season, which the streamer announced at today's Television Critics Association event.
Ali's role is being billed as "a special guest star," but that's all we know for now. What a get! Despite its impressive critical reception, Ramy did not receive any Emmy recognition this year amid a stacked field of competitors in the comedy category. But, given Ali's track record with awards, we would like to congratulate Ramy for its first Emmy nod in 2020 when Ali is nominated in the category of Outstanding Guest Actor. It's going to be great.