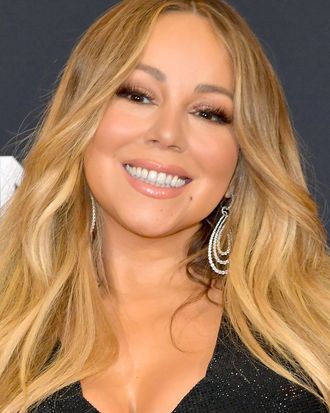 Mariah Carey.
Photo: Amy Sussman/Getty Images for dcp
Mariah Carey is going prude on main. The superstar is happy to set the record straight and let the world know she's not all that promiscuous (word to Nelly Furtado). "I've only been with five people in my life, so I'm kind of a prude, honestly, compared to most others in the field," she told Cosmopolitan, effortlessly adding in a little shade. Of those five, she's had a "variety pack." It's not about quantity, it's about diversity. (The singer is currently dating former backup dancer Bryan Tanaka.)
After decades of being scrutinized by, well, everyone, Mariah Carey doesn't care about what other people think, whether it's about her love life or her career. One of the most infamous Mariah Carey moments, technical malfunctions during a New Year's Eve performance in 2016, still follows her to this day. And she just shakes it off. "After what I've been through, who really gives a shit if my monitor broke, fell off, came out of my ears because the stupid robe was too loose?" she explained to Cosmo. "These things happen and it's over. My true fans stick with me, and the rest of the people will get over it." Stress about the past? I don't know her.