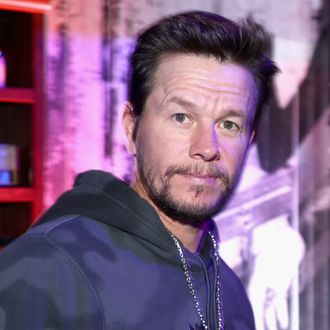 Photo: Rich Polk/Getty Images for Janie's Fund
Harness the thrill that shot up your spine when you thought, for just an instant, that Mark Wahlberg might be playing King Arthur in an upcoming mythological-adventure movie, and channel it instead into the second or third hottest film genre currently in theaters: dog movies. According to The Hollywood Reporter, Mark Wahlberg is set to star in the upcoming cinematic adaptation of Mikael Lindnord's book, Arthur: The Dog Who Crossed the Jungle to Find a Home.
In case you're not sure if you know this titular Arthur, rewind your memory to simpler times (2014, specifically). That's when the viral account emerged of Swedish racer Lindnord's account of being followed by a very determined, very good dog for an absurd amount of his now-master's 435-mile journey across Ecuador. Chicago Fire creator Michael Brandt will write the film based on Arthur's journey, which, if you think about it, is more impressive than the actual legend of King Arthur, since dog Arthur's epic tale is actually true.