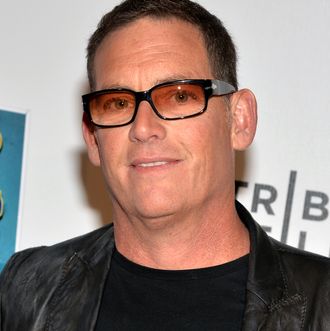 Mike Fleiss.
Photo: Evan Agostini/Invision/AP/Shutterstock
The Kauai Police Department is investigating a domestic violence incident reported on July 6 in the home of Mike Fleiss, the creator of the Bachelor and Bachelorette franchise. A spokesperson for the department told Vulture on Thursday that no suspects have been named and no arrests have been made.
Released court documents from Tuesday outline how Laura Fleiss, his wife of five years, claimed the altercation occurred after Fleiss "demanded" she get an abortion, which she wasn't prepared to do. "Our son Ben was in the house, seated in another room nearby. Mike told me, 'If you have an abortion, then we can just go back to the way we were,'" the documents quote Laura as saying. "Prior to July 4th, Mike threatened me that if I did not have an abortion, he would end the marriage."
Fleiss has denied being an aggressor during their altercation, saying Laura was the one who "physically attacked" him. "I tried to get away from her as she was chasing me and hitting me," he said in the court dissertation. "After the incident, Laura was initially remorseful." Laura has been granted a temporary restraining order against Fleiss, with a court hearing scheduled for August 6 to decide on whether a long-term restraining order is necessary. Until then, Fleiss is required to stay at least 100 yards away from his wife and can't engage in any direct or indirect contact. He has also been ordered to temporarily vacate their home in Hanalei, Hawaii.
The original version of this story incorrectly stated that Fleiss was the target of the investigation. It has been updated to reflect that no suspects have yet been named.