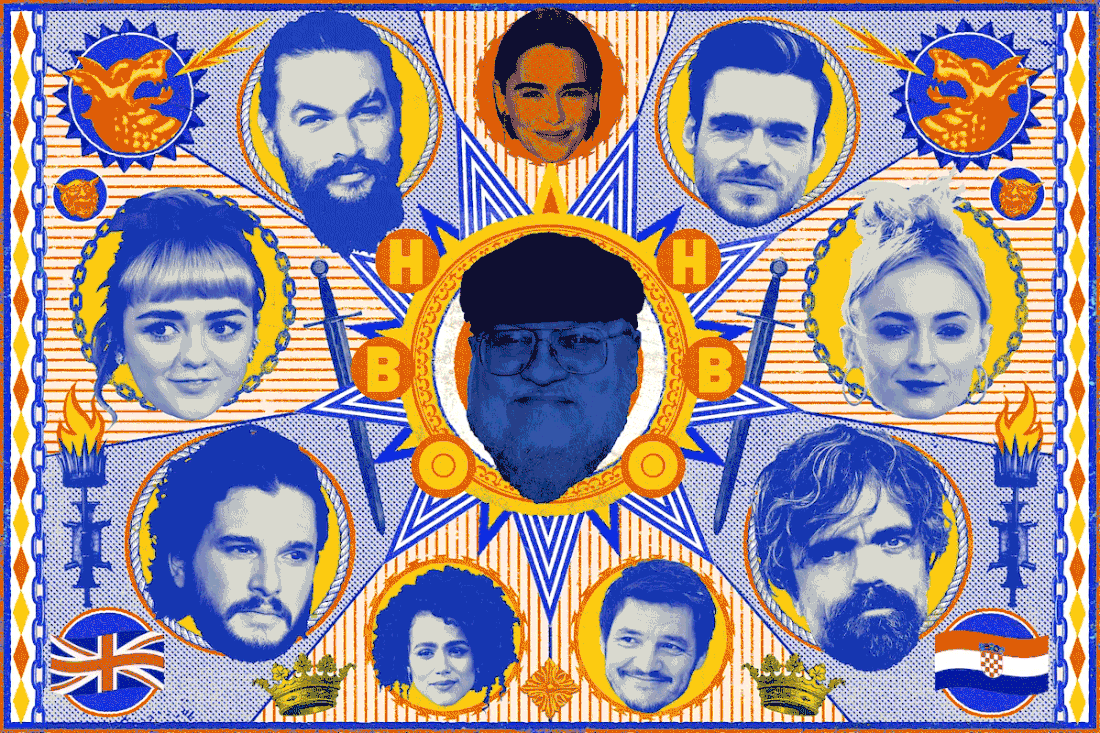 Illustration: Christain Northeast
For nearly a decade, fans obsessively followed the question of who would win the game of thrones. This summer, we finally found out: It was … Bran?! Now, with Thrones' final season burning a trail of fire through this week's Emmy nominations — 32 noms total, the most a show has ever received in a single year — it's time to turn our attention to another question: Who won Game of Thrones, the pop-cultural phenomenon?
The HBO series was the decade's biggest TV success story, and a wide coalition of collaborators reaped the benefits. But, as in Robert's Rebellion, the spoils were not split evenly. Some in the show's sprawling cast won trophies or became movie stars; others were replaced after a season or two. Even the HBO executive who green-lit the show, Richard Plepler, eventually fell victim to corporate politics. And life at the center of the GOT maelstrom came with its own difficulties. One actor had to deal with handsy fans, another had his college experiences ruined. Others just weren't fans of the show's whole deal, like the would-be king who later admitted, "Money is the main thing I got out of it."
Considering GOT's popularity, those who did win often won big. To determine which of them ultimately got the lion's (or direwolf's, or dragon's) share of the rewards, we considered every conceivable entity involved with the show, then narrowed the list down to the 25 best positioned for success. We couldn't just look at the actors, though trust they are well represented. We also took stock of the show's impact on the network it aired on plus the countries around the world that played host to the cast and crew. For all of them, we considered awards, future prospects, and financial viability. We took into account everyone's starting points, too: Some were already stars when they embarked on their GOT journeys, others virtual unknowns. And finally, as a wise man once said, you should never believe a thing simply because you want to believe it. So we made sure to check in with a few anonymous industry insiders as well to get their takes on who was leaving Westeros with the most heat.
Got it? Get ready: Rankings are coming.
25. Gwendoline Christie
"When I was at drama school 15 years ago, things were still very homogenized in terms of what you saw on screen," Gwendoline Christie told Vogue in 2015. "Average height, pretty, very, very slim … they told me it would be incredibly tough when I left, and it really was." But in the role of Brienne of Tarth, the six-foot-three Christie, who'd previously worked onstage and in experimental art, found a perfect showcase for her own gifts, earning a 2019 Emmy nomination in the process. According to George R.R. Martin, there was "hardly any debate" about casting her: "We looked at a dozen actresses who were reading for Brienne and one actress who WAS Brienne." Since making her mark in Westeros, major Hollywood opportunities have opened up for Christie, though they remain mostly henchmen and sidekick types. As she told Vogue: "It would be really revolutionary for someone to cast me as something conventionally feminized and very sexual" — like, say, the upcoming killer-dress film In Fabric, where she gets to play a bitchy girlfriend. —Nate Jones
24. Alfie Allen
A few years before Game of Thrones premiered, Alfie Allen was immortalized in song by his older sister Lily, whose single "Alfie" painted him as a pathetic dirtbag obsessed with video games and weed. (In the music video, he was played by an aggressively masturbating puppet.) Thankfully, years of onscreen physical and psychological torture seem to have wiped clean that particular bit of Allen's star image. Compared to some of the actors on this list, Allen played a small role on the show. But the Emmys finally took note of him this year, and the industry is coming around to his talent, too. Allen's next set to appear in two very different projects: the adaptation of Caitlin Moran's How to Build a Girl and Taika Waititi's Hitler satire Jojo Rabbit. "People are super-interested in him," says one publicist. "He is someone who's probably a little bit untapped." —Nate Jones
23. HBO comedies
Outside some quips from Bronn or Tormund, there's nothing funny about a typical Game of Thrones episode. But thanks to the network's schedulers, a number of the HBO's half-hours found a much bigger audience than they otherwise might have. At a time when broadcast and cable networks have been struggling to get viewers to notice new comedies, the halo effect from airing next to one of the hottest shows in TV has been invaluable.
The ratings performance of Barry this spring underscores just what a GOT lead-in can do. Bill Hader's critically worshipped dark comedy never attracted more than 650,000 same-day linear viewers in its 10:30 p.m. slot last spring. And the first two episodes of season two, airing just before GOT returned, saw Barry scoring some of its lowest same-day ratings yet. Once Thrones premiered, however, Barry's viewership immediately quadrupled, with the last few episodes notching just around 2 million linear same-day viewers. To be sure, Barry will almost definitely see its linear ratings suffer whenever it returns for a season three without help from GOT. That's what happened to Pied Piper & Co.: During its first three seasons, Silicon Valley regularly drew in the neighborhood of 1.7 million to 2 million viewers for its premiere runs, thanks in no small part to its GOT adjacency. Last year, it struggled to reach 1 million viewers most weeks. Ballers suffered a similar drop when it lost its GOT lead-in midway through its third season back in 2017.
But it would be wrong to measure the boost GOT gave these shows simply by looking at linear ratings. Most HBO series draw most of their audience through reruns, DVR, on-demand, or streaming, and all indications are that these comedies have continued to thrive even when the GOT lift disappears. While Insecure never got the plum 10 p.m. post-Thrones slot (it aired at 10:30 p.m.), the network sped up production of its sophomore season to make sure the show could play alongside GOT in summer 2017. It got the expected ratings spark: Same-day audiences nearly tripled. And while the linear numbers fell when the show returned last summer, Insecure's third season still drew markedly higher ratings than its first, pre-Thrones cycle. Bottom line: While great writing, acting, and directing are the main reasons HBO's comedies have done so well in recent years, having a promotional platform as powerful as Thrones certainly helped turn them into hits. —Josef Adalian
22. Kit Harington
Yes, he was the only person on Game of Thrones whose name viewers actually remembered. But as Jon Snow slowly became one of Game of Thrones' most important characters, the added attention was an uneasy burden for Kit Harington. First, he had to deal with the widespread opinion that Jon was, well, boring. Then, after the character was assassinated at the end of season five, Harington was forced to lie to everyone, all the time. Though he definitely seemed ready for the show to be over, the actual ending itself seems to have been rough: He recently checked into a rehab facility dealing with stress, exhaustion, and alcohol issues. It has not been easy being Jon Snow.
The career of Taylor Kitsch provides a dispiriting vision of what can happen to handsome young TV stars trying to make the leap to movie stardom, but after big-budget bombs like Pompeii, Harington doesn't seem to be after that game anymore; he told Variety he wants the type of roles that Aaron Taylor-Johnson is currently playing. Unfortunately, his indie efforts have hardly been better received, particularly his Xavier Dolan film The Life and Death of John F. Donovan, which was met with scathing reactions at TIFF and currently has no U.S. release date. "He's not capitalizing on the moment," says an influential Hollywood talent manager. "Kit's in the doldrums."
Still, Thrones has given Harington the financial and creative freedom to take more big swings like John F. Donovan in the future. And let's not forget, the show gave him something else, as well: It's where he met his wife. —Nate Jones
21. Nikolaj Coster-Waldau
Before Game of Thrones, the industry looked at the incredibly handsome Dane and saw an immortal detective or a doomed astronaut. Thrones gave Coster-Waldau the chance to play additional notes beyond "noble hunk," though to be fair, he got plenty of opportunity in hunking nobly, too. (That bathtub monologue!) Hollywood has not yet provided the best opportunities for the actor — his biggest studio films have cast him as a cheating husband and, um, the Egyptian god Horus — but he's recently found a niche in the black comedy Small Crimes and Brian De Palma's Domino, both of which, incidentally, cast him as a policeman. "He has those B-list action movies he does that people actually like," says one awards publicist. "He might just be a poor man's Jon Hamm, but there's a charisma to him." Next up: an FX pilot where Coster-Waldau gets out of his wheelhouse a bit playing an agent in 1980s Hollywood. —Nate Jones
20. Lena Headey
Cersei Lannister was one of television's most fascinating characters, and she was masterfully brought to life by Lena Headey's layered performance. In Headey's hands, Cersei spoke softly and carried a big scowl (topped off, in later seasons, by a hated wig the actress dubbed "the turnip"). No surprise that she has five Emmy nominations to show for it. As one-half of pop culture's most famous incestuous couple, an actress who was already plenty busy from the short-lived Terminator TV series and the 300 movies boosted her profile enormously. "I think she's going to have the Julia Louis-Dreyfus second leg to her career," says the awards publicist. She's certainly got options, including the Showtime pilot Rita (based on the Danish series of the same name), Netflix's Dark Crystal prequel, the immigration drama The Flood, and the female-assassin thriller Gunpowder Milkshake. No Star Wars or comic-book movies yet, but judging by Headey's previous taste in roles — The Purge, her scene-stealing work as a wrestling matriarch in Fighting With My Family — what comes next might be something a bit more interesting. —Jen Chaney
19. The Name Arya
It was a rocky season for people who named their children Daenerys or Khaleesi, two names that became suddenly popular after Game of Thrones premiered. But Arya, another name that appeared abruptly on the baby-name charts, remains a pretty solid pick. The lesson here is that it's wise to wait until a show ends before naming your child after a beloved savior figure. —Kathryn VanArendonk
18. Nathalie Emmanuel
Game of Thrones was a life-changing experience for most of the cast, but it was not necessarily a life-changing experience right away. Though Natalie Emmanuel had been a working actor for years, as she told Harper's Bazaar, before getting cast on GOT she was still picking up retail shifts at Hollister to make ends meet. After Thrones' third season wrapped with no word on if she'd be back, the actress contemplated her options: save money and get her old job back, or move to L.A. and see what would happen. She went with the latter, a path that led to roles in the Fast and Furious series and, eventually, the lead in Mindy Kaling's upcoming Hulu series Four Wedding and a Funeral, which sees her slide effortlessly into rom-com mode. However, according to Harper's, Emmanuel remains a certified yoga instructor just in case. We stan a pragmatic queen! —Nate Jones
17. Bearded Character Actors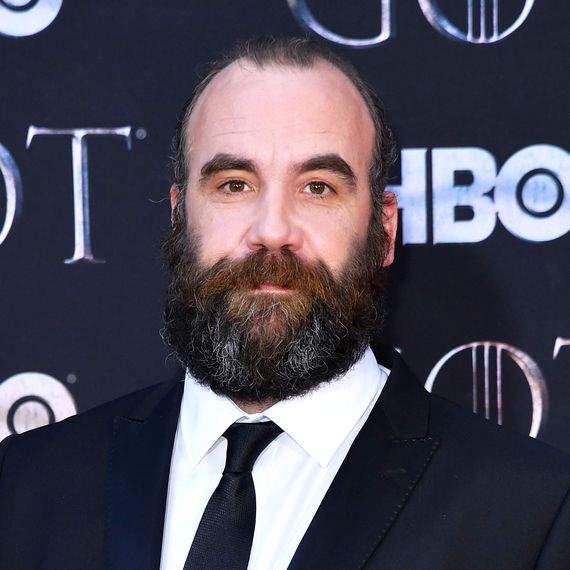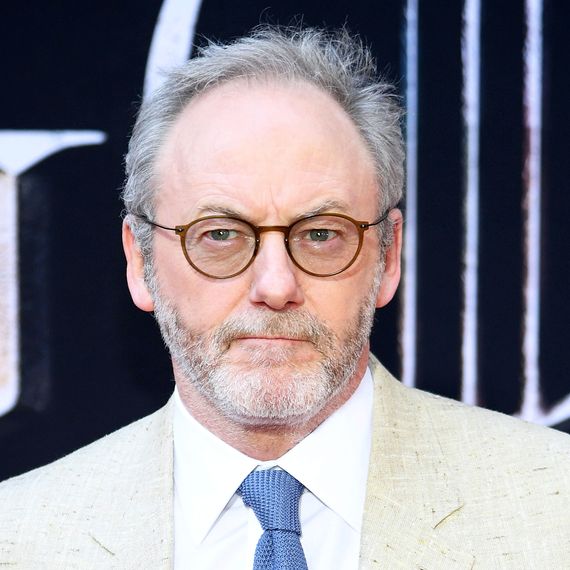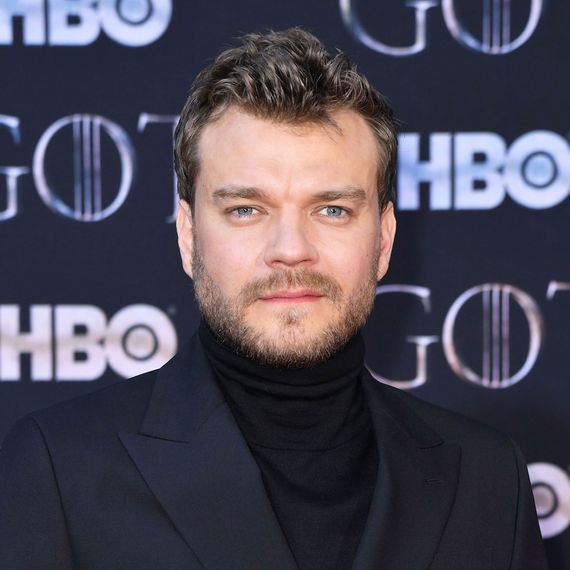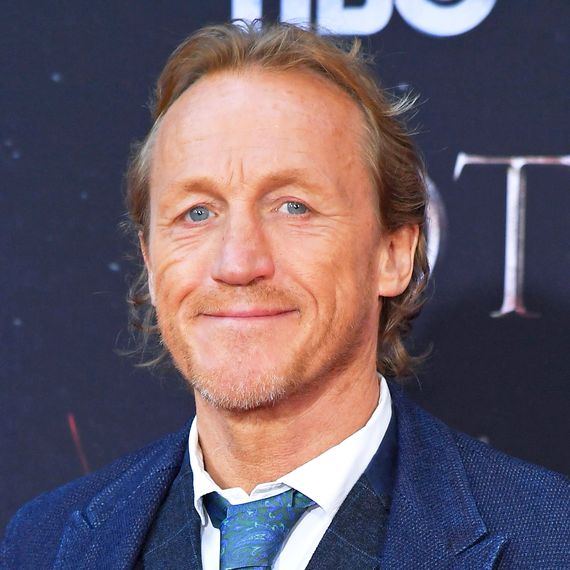 Kristofer Hivju, Liam Cunningham, James Cosmo, Michael Huisman, Jerome Flynn, Rory McCann, Pilou Asbæk — if you're a casting director looking for a supporting character who's charmingly gruff and impeccably macho, your first step is to trawl IMDbPro for a Game of Thrones actor who may be free. Nowadays, Hollywood can't seem to make an action movie or period piece without a Thrones actor in the ensemble: Hivju's been in Fate of the Furious, McCann in xXx: Return of Xander Cage, and Huisman in The Guernsey Literary and Potato Peel Pie Society, in case you thought we were just listing Vin Diesel movies. And sometimes, like Ian McElhinney in Derry Girls, they even pop up in comedies! I get a special thrill out of the Thrones-adjacent projects that try to collect GOT cast members like Pokémon. My favorite is Outlaw King, which gave us a vision of medieval Scotland inhabited by Jeor Mormont, Stannis Baratheon, and the Blackfish. —Nate Jones
16. Ramin Djawadi
For eight years, the German-Iranian composer Ramin Djawadi's "Game of Thrones theme" has incited a Pavlovian response among millions of viewers. You hear the show's trademark music, and you're off to the races, dodging death in a world of might and magic. Djawadi has composed for countless films, games, and TV shows in the 20 years since he sprung out of Berkelee College of Music into a lucrative scoring career, but it's Thrones that branded his compositions in the minds and hearts of fans, that got him an Emmy (for the stunning musical accompaniment in the season-seven finale "The Dragon and the Wolf") and that allowed him to travel the world performing his music in a multimedia arena tour that's brought in over $20 million in ticket sales. (Attendees say "The Light of the Seven," in which Djawadi takes center stage on piano, is a particular highlight.) And, ultimately, it's what's made him one of the most in-demand composers working today, with plumb gigs scoring Westworld, A Wrinkle in Time, and Amazon's Jack Ryan series. Our dream? A joint tour alongside Hodor. —Craig Jenkins
15. Pedro Pascal
A one-season wonder, Pedro Pascal walked straight off the set of Game of Thrones and into a Pedro Pascal–shaped hole in the industry. After more than a decade of bit parts in TV, the role of Oberyn Martell finally gave the Chilean-born actor a solid star image: cocky, swaggering, and ready with a wink. Pascal has been booked and busy ever since, popping up in Narcos, the second Kingsman, and Triple Frontier, as well as the upcoming Wonder Woman 1984 and the Star Wars series The Mandalorian. He also took a palate-cleansing cameo in If Beale Street Could Talk, apparently just because he's a big James Baldwin fan. "He may be destined to get a Supporting Actor nomination somewhere down the line," says the awards publicist. "I don't think he'll ever be a star, but he's always adding value. You see him pop up in a supporting role and you're like, Oh, great." —Nate Jones
14. Bryan Cogman
Bryan Cogman had only two minor writing credits and very little experience before David Benioff and D.B. Weiss hired him to help them break the story for the show's first season. He went on to become the production's unofficial keeper of GOT lore, while also writing some of the biggest episodes of the series. This included some of Game of Thrones' most controversial scenes — see: "Unbowed, Unbent, Unbroken" — but also the final season's "A Knight of the Seven Kingdoms," the rare episode where everyone got to sit around and talk about their feelings. The screenwriter won't be staying put in Westeros in the future: The GOT spinoff idea he was working on isn't happening, so he's jumped ship to Amazon, where he's consulting on "a hotly anticipated project he can't yet disclose." Cogman's Game of Thrones watch has ended; who wants to bet his next gig will be Cogman of the Rings? —Kathryn VanArendonk
13. Pop-Culture Websites
For those of us in the content industry, Game of Thrones season was our Black Friday. The days immediately following a new GOT episode saw traffic spikes as big as the Wall, with the Monday-morning peak towering above them all. The analytics company Parse.ly says sites it tracks collectively published over 90,000 posts on the series in 2019 alone. They also note that after each episode, "there was so much content posted about GOT that per article the readership per article took a dip overall." Still, you have to work incredibly hard to find a Game of Thrones angle that won't at least perform okay, and believe me, we've tried.
The best thing is, the Thrones tent was big enough to provide shelter for writers of all stripes. Did you want to take part in well-reasoned textual debates? There was a place for you. Did you want to ask stupid questions of the show's cast members? There was a place for you. (There was a place for smart questions, too.) Did you want to write incredibly detailed explainers about the history of a fictional fantasy kingdom? There was a place for you. Did you want to bolster your nascent presidential campaign by blogging about the show? There was a place for you, too, weirdly enough. In a media landscape defined by layoffs, ill-considered pivots, and unaccountable algorithms, the GOT traffic bonanza was one of the few things people like us could count on. Let us pray, for all our sakes, that the culture finds something else to replace it. I don't want to go to grad school! —Nate Jones
12. Peter Dinklage
When Game of Thrones began, American audiences were likely familiar with Dinklage from The Station Agent, Elf, and 30 Rock. But in Tyrion Lannister, he got the kind of role most actors dream of, a charismatic, morally gray quipster who underneath the drinking and whoring hid a strong moral code. Dinklage masterfully navigated Tyrion's nuances and was rewarded with some of the show's best dialogue. He was also rewarded with actual awards: As of this moment, he is the only Game of Thrones actor to win an Emmy (three, actually) for his work on the series, with another possibly on the way in September.
Dinklage's outside credits have swelled during his years in Westeros, sometimes placing him in Oscar-nominated films (Three Billboards Outside Ebbing, Missouri) as well as in movies that were, um, not (Pixels). He's got several projects in the works, including an adaptation of the novel The Thicket, Brad Anderson's The Dwarf, and a comedy called Brothers that co-stars Josh Brolin. As he told Vulture last fall, he wants to continue acting, but he's using his Thrones clout to move into producing as well. "He's been able to transcend his physical limitations by being a great actor," says our talent manager. "He's seen as a really talented actor with an audience. He's chosen very well. He's got an esteemed body of work." On Game of Thrones, Tyrion rarely was given a proper seat at the table of power. Dinklage likely has a place wherever he wants from now on. —Jen Chaney
11. Maisie Williams
Think of Arya's dramatic moment of heroism in Game of Thrones' final season as a coronation. Since starting Game of Thrones as a preteen, Williams grew into one of the show's most reliable actors, and with season eight earning her a second Emmy nomination, some in the industry suspect that, of Thrones' youngest generation, she's the one most likely to be doing awards-worthy work in the future. "She's shown so much range," says one producer, crediting the nuance she brought to her scenes in the later seasons. "She's probably the most impressive actor on the show."
Others worry though that, despite all her gifts, she may never be able to put Arya Stark fully behind her. Save the X-Men movie New Mutants, which might never actually come out, her opportunities have come mostly on the other side of the pond: a stint on Doctor Who and upcoming roles in the survival comedy Two Weeks to Live and a thriller called The Owners. None of them seem likely to top stabbing the Night King anytime soon, but in the meantime, Williams has a thriving side career being Extremely Online, with her own YouTube channel as well as a networking app called Daisie. —Jackson McHenry
10. Jason Momoa
Alongside Dinklage, Jason Momoa was one of only two American actors allowed in Thrones' first season. In a cast of a thousand handsome bearded men, he stood out for being the most handsome and the most bearded. He's since used his brief Thrones stint as a springboard to Aquaman, a role that currently looks about a billion dollars better than it did a few years ago. Being something close to the personification of testosterone, Momoa has perhaps the most coherent star image in the whole cast. "He's one of those guys who just exists as the thing he is, you know?" says the awards publicist. "Khal Drogo and Aquaman and Jason Momoa — that all seems like one person to me." —Nate Jones
9. Croatia
Before Game of Thrones premiered, Americans might have been hard-pressed to name many concrete facts about this Adriatic nation. It was involved in the Balkan conflicts in the '90s? Its soccer uniforms remind you of pizza? But after serving as multiple Game of Thrones locations since season two, tourism has skyrocketed. According to the Croatian National Tourist Board, visits are up more than 50 percent since 2012, and the number of travelers from the U.S. has more than tripled. You can't credit that entirely to GOT; thanks to Instagram, the affordable sun-soaked nation has joined Berlin, Iceland, Mexico City, and Portugal on the grand tour of millennial vacation destinations. However, Dubrovnik, the medieval port that played King's Landing, has undoubtedly been transformed by its time on the show, though the question of how much the city has actually benefited from the inescapable cruise-ship crowds and Game of Thrones tourist traps, we'll leave to the locals to answer.
Over email, I asked the Croatian National Tourist Board how it thought the whole Thrones experience had affected Croatia's reputation. "We wouldn't say that it has changed our reputation, rather that in certain circles Croatia is now recognized as one of the key shooting locations for GOT," it replied. The show's success has spurred plenty of other productions to come to town, which is undoubtedly a good thing, it wrote, but, "reputation is something that needs to be earned over a longer period of time." In the near term, the show's cast is doing its part to help spread the word. "Dubrovnik is a beautiful city with a beautiful coastline," says Jonathan Pryce, whose High Sparrow filmed all around town in season five. "I had to do a bit of work, but most of the time I was enjoying the atmosphere there." —Nate Jones
8. Emilia Clarke
In Variety earlier this year, Clarke noted how she and Harington, who are only two months apart in age, have had "parallel journeys." They've both done "stupid action movies we regret and fabulous things we're proud of." Both were cast fresh out of drama school, spent the first few seasons cut off from the rest of the cast, and survived long enough to become the biggest faces of the show.
After eight seasons, Clarke seems more comfortable in the limelight than her onscreen nephew/lover/killer, and more at ease playing the modern Hollywood game, which in 2019 means she's managed to come out of the series with more Instagram followers than anyone else in the cast. The actress's recent reveal that she'd survived multiple brain aneurysms only underlined her star image as an inspirational figure who triumphed against overwhelming odds. Despite the turn she took in the final few episodes — a twist Clarke herself may agree with you about — Daenerys seems likely to end up as the series's longest-lasting character: In the years to come, when you think Game of Thrones, it's likely you'll think of the mother of dragons.
When it comes to non-Westeros productions, Clarke hasn't shared the same string of victories as her character. Besides the ill-fated reboot Terminator: Genisys, her biggest projects have been the disability romance Me Before You, and Solo, which set her up for a juicy role in sequels that now may not be in the cards. "She's had a couple different movies financed on her, and none of them have connected yet," says the producer. "But she still has a shot." November's Christmas rom-com with Henry Golding will be Clarke's next crack at movie stardom. —Nate Jones
7. Northern Ireland
While Thrones aired its seventh season, I traveled to Northern Ireland for a tour of the show's filming locations. As the guide Richard, a ginger-maned Belfast artist who played a wildling on GOT, told our small group, the U.K.'s smallest country used to be known for three things: a boat that sank, an alcoholic footballer, and blowing each other up. Now it's got a fourth. Game of Thrones shot the bulk of its interiors at Belfast's Titanic Studios, and the surrounding countryside served as a variety of rural areas in Westeros, from the Kingsroad to the Dornish coast. "It's been brilliant for Northern Ireland," says Richard Dormer, who hails from Portadown. "It's given Belfast a lot of pride back. Now we have something that hasn't sunk!"
Aside from pride, there have been cold, hard benefits. In 2014, The Guardian reported that Thrones had added £82 million (more than $100 million) to the local economy, a significant boost for a region that remains among the poorest in the U.K. Tourism has gone up 22 percent since 2011: The highways outside Belfast are clogged each morning with tour buses leaving the capital, and thanks to Game of Thrones Tours, troupes of out-of-towners tromping around in costumes have become a familiar sight throughout the province. As was the case with New Zealand and Lord of the Rings, there is hope that the boost will continue now that Thrones has signed off. (The coming spinoff will also film in Belfast.) There are, of course, limits to what one TV show can do, no matter how successful: The country has not had a government since 2017, and it currently hangs in a Brexit-induced limbo, with the prospect of further isolation from Britain or the Republic of Ireland looming ahead. —Nate Jones
6. The Fantasy Genre
Fantasy, once considered a less serious breed of genre fiction meant only for nerds, asocial people, and teens with acne, has spent the last decade surging into pop-culture dominance. Some of that is thanks to the Lord of the Rings movies, which primed the pump for the broad appeal of epic stories about imaginary lands, political power struggles, magic, battles, and apocalyptic survival quests. But Game of Thrones is the title most responsible for fantasy's current position as the premiere genre for big-scale, culture-consuming fiction — the closest thing we have to monoculture in a moment when most monoculture seems to be dissolving. Game of Thrones is why Amazon paid $250 million for the rights to make a Lord of the Rings TV show in an express desire to find "the next Game of Thrones." It's also why there are over a dozen other major fantasy series currently in development, including Wheel of Time, His Dark Materials, The Witcher, and Narnia. Game of Thrones leaves many legacies, but one of its most immediate and most economically meaningful bequests is the new accepted wisdom that fantasy has massive appeal and that stories about dragons and witches can make millions. —Kathryn VanArendonk
5. Sophie Turner
Sophie Turner did not get a breather. While her former co-stars relaxed and plotted their next steps, she went straight back on the promotional trail for X-Men: Dark Phoenix. Considering both the Fox-Disney merger and the movie's meager box-office returns, the film is almost certainly the last of that version of the franchise, but there's a silver lining: Unlike Jennifer Lawrence, Turner won't have to spend a portion of her 20s bound to a second-tier superhero series. It's a good-enough segue to Turner's post-Sansa future; besides Richard Madden, she's the only cast member with a non-Westeros project that even approached Thrones in size.
When you add in her wine-sipping, tea-spilling social-media presence, plus her marriage to a Jonas brother, Turner's transitioned most completely to the level of TMZ-tracked, capital-C celebrity as anyone in the cast. That's probably a hell of its own, but on the plus side, it's solid public-image diversification. Industry types tend to agree. "I actually think for the length of Game of Thrones, she wasn't overexposed," says the publicist. "She certainly wasn't a 'presence.' It seems like she and her team are being very smart. She hasn't done a lot of 'celeb profiles.' There's a lot of press still to do on her."
Now, someone, anyone: Please cast her in a comedy. —Jackson McHenry
4. Richard Madden
To quote a recent New York Times headline, it's going great for Richard Madden. After Robb Stark got daggered to death during season three's Red Wedding, the actor's services were no longer needed on Game of Thrones, but that turned out to be for the best: While his co-stars continued to act opposite dragons and direwolves, Madden got to try his hand at a variety of different roles, starring in Disney's Cinderella remake, Discovery's Klondike, and eventually the BBC's Bodyguard, which earned Madden plenty of buzz (and a Golden Globe) in the U.S. but was a Thrones-level sensation in the U.K. He's currently in the middle of something of a moment: critical praise for playing Elton John's manager and lover in Rocketman, tabloid attention for his love life, and fan thirst for the most iconic gray streak this side of Tulsi Gabbard. Later this year, he'll appear in Sam Mendes's World War I film 1917, and a role in the Marvel Cinematic Universe beckons as well.
The James Bond rumor mill seems to have moved on to someone else, and industry insiders were unsure if there was anything there in the first place, with one source wondering if his persona was "a little small" for the role. Still, those we've spoken to commend Madden for making smart choices, praising his pick of projects and directors. Like Robb Stark, he's made his own luck; receiving those regards from the Lannisters has been a blessing instead of a curse. —Jen Chaney
3. HBO
A year before Game of Thrones debuted, at least one Hollywood trade was writing about the pay-cable giant as if its future success was very much in doubt. "The channel that turned vampire killers into hit television is quietly facing the draining of its own lifeblood: subscribers," The Hollywood Reporter noted in an article touting a modest dip in HBO's domestic subscription count in the second quarter of 2010. The rumors of HBO's decline were, of course, greatly exaggerated: GOT debuted in the spring of 2011, and the network's subscriber count has been going up ever since.
While exact numbers can be tricky since HBO folds Cinemax subscribers into its official tally, most reports have HBO's domestic base as somewhere around 54 million. Globally, the growth has also been dramatic: HBO's current tally of 140 overall subscribers (domestic and international) is up from around 93 million at the end of 2011. GOT obviously isn't the only reason audiences have been flocking to HBO; its lifespan overlapped with the 2015 introduction of HBO's direct-to-consumer streaming platform, HBO Now, which has added as many as 7 million subscribers to the company's overall total, and it's likely the rise of streaming technology would've boosted HBO even if there were no GOT. But having a smash-hit show to drive those digital sign-ups has been critical. As Vulture noted in 2017, GOT was to HBO Now what House of Cards was to early Netflix — the gateway show that helped it break through with consumers.
Figuring out just how much GOT has boosted HBO beyond growing its audience base is a bit trickier. As much as the series has dominated pop culture this decade, it didn't exactly put HBO on the map the way Breaking Bad, Mad Men, and The Walking Dead established AMC as a programming powerhouse. The network was already an American icon thanks to The Sopranos, Sex and the City, and earlier hits such as Oz and The Larry Sanders Show. But GOT did give HBO a major boost during a period when the network was under attack on multiple fronts. Netflix was disrupting the subscription-TV business HBO had pioneered, while networks such as the aforementioned AMC, FX, and even Amazon Prime were going after HBO's position as the home of TV's most acclaimed (and Emmy-nominated) series. In the ever-escalating video wars, having the biggest show of the decade gave HBO its own version of a fire-breathing dragon. —Josef Adalian
2. George R.R. Martin
In 1996, when George R.R. Martin published A Game of Thrones, he was hardly a nobody in the fantasy world. The author had already published well over a dozen short stories, won a few Hugo and Nebula Awards, and begun editing his Wild Cards series. But thanks to GOT's HBO adaptation, millions of Americans can immediately conjure up an image of Martin: newsboy cap, prodigious belly, dutiful suspenders, gray halo of a beard. Now try picturing Brandon Sanderson, or Rachel Caine, or Nnedi Okorafor. There's acclaim, and then there's fame.
While the explosion of interest in A Song of Ice and Fire has made Martin very rich, not all of the attention has been positive. For the author, much of it has been of the grasping and grousing variety: Readers loved the world he'd created, and they wanted more. His "Not a Blog" dropped chapters from upcoming books as well as random musings, which only further tantalized fans, some of whom took to impertinently demanding he hurry up and finish the series before his inevitable death. (Neil Gaiman offered a succinct rejoinder to these people: "George R.R. Martin is not your bitch.")
Unlike many authors whose work gets turned into blockbuster entertainment, Martin had the good fortune to be heavily involved in the show's creation, at least in the beginning. A former television writer himself, he penned an episode in each of the first four seasons, installments that usually rank among the series's best. Although he later slid away from the production to focus on his remaining books, Martin's reputation was wrapped up in the show's success just enough to keep him floating along on a cloud of Look What George R.R. Martin Made.
But the author also had the luxury of distancing himself from the less-than-satisfying aspects of the show's final seasons. While he gave showrunners Dave Benioff and D.B. Weiss the blueprint for the endgame, most of the specific creative decisions were up to them, which means that, until the release of the final two books, fans can content themselves with the notion that everything they didn't like was the fault of the screenwriters. His own conclusion remains perfectly intangible and intangibly perfect.
So as some viewers bemoan what they see as a failure of Game of Thrones, Martin has the opportunity to amble back onto the scene and drop thousands of more pages, which we can imagine are rich with character development, satisfying conclusions, and a much more interesting Euron Greyjoy. HBO essentially A/B tested Martin's ideas, leaving him free to tinker. That "redo" of the final season that some viewers are clamoring for? It exists — it's called The Winds of Winter and A Dream of Spring. All Martin has to do is finish the dang things, a not-inconsiderable task. "It's the end for a lot of people," Martin said of Thrones' final season. "It's not the end for me." — Hillary Kelly
1. David Benioff and D.B. Weiss
Ten years ago, David Benioff and D.B. Weiss were working screenwriters of varying levels of success. As our producer puts it, "Benioff was a superstar writer before Game of Thrones. D.B. Weiss was not." The former's novel 25th Hour had been turned into a Spike Lee movie, and he'd penned scripts for Troy, The Kite Runner, and X-Men Origins: Wolverine. The latter had written a lot of drafts for projects that would never get made: an early version of Ender's Game, a Halo movie, a prequel to I Am Legend. When Game of Thrones was first announced, the guys writing the scripts were hardly considered the draw; their names were mentioned below Peter Dinklage, George R.R. Martin, and Tom McCarthy, who would direct the original pilot.
After serving as the primary creative drivers of the biggest show on television, Benioff and Weiss can write their own ticket in Hollywood. But constructing television's most intense attention-generating machine brings with it an equally intense level of scrutiny. The 2017 announcement of the duo's planned HBO series Confederate, set in an alternate universe where the South won the Civil War, was a public-relations disaster. (The project is apparently still happening.) The backlash to their work on Thrones' final season was so intense that a Change.org petition signed by over 1.6 million people called to remake the season "with competent writers."
But the industry seems to have few doubts about their competency. "It doesn't make an impact," says a top executive of the backlash against the showrunners. "Fans are nuts and it's a great show. In the industry, no one cares." Last year, the pair were announced as writer-producers on an untitled Star Wars movie that will hit theaters in 2022. The film will be unconnected to the original nine films and Rian Johnson's upcoming trilogy, but it's otherwise shrouded in mystery. On top of that, the duo reportedly inked a deal with Fox in 2014 to write, direct, and produce a drama called Dirty White Boys based on the 1995 novel by Stephen Hunter, while Benioff has several other movie irons of his own in the fire: He's reportedly producing an adaptation of the Piers Anthony fantasy novel A Spell for Chameleon, and his screenplay Gemini Man is currently in postproduction and scheduled for release by Paramount in October.
However, according to a top talent agent who represents several of the most successful directors and producers in Hollywood, that list of credits is misleading. "All they have is the Star Wars movie," the agent says. "The Gemini Man script is from 15 years ago; it's been sitting around for years. They're hot because the show is the shit. But I don't think they're in the film business outside the Star Wars film."
Still, what's bigger than Star Wars? As a ranking studio executive points out, over their years on Game of Thrones, Benioff and Weiss have demonstrated a sure hand at universe building, a crucial component of blockbuster filmmaking in modern Hollywood. In an era when movies in the Marvel Cinematic Universe and DC Extended Universe have become some of the industry's most reliable cash cows, the showrunners' ability to dramatize, sustain, and ultimately redirect George R.R. Martin's sweeping mythology of warring royal factions in the fictional continent of Westeros — a tale the author himself has not yet finished telling — is seen as nothing but a positive. — Chris Lee