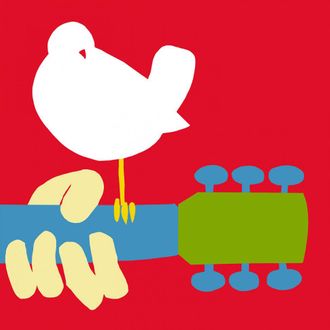 Photo: Courtesy of Woodstock
Great news for anyone still interested in going to Woodstock 50: The tickets to the beleaguered multiday festival might actually cost you nothing, per TMZ. Of course, how you would obtain these free passes is still unclear — as is the concert's lineup.
The festival, which is being held to celebrate the 50th anniversary of the original 1969 Woodstock, has faced an onslaught of setbacks, including financial and legal drama, big-name artists backing out, and, most recently, a change of location to a venue not even in the same state as Woodstock. Now, because the festival is no longer taking place in New York, the previous headliners are reportedly no longer contractually obligated to perform — Jay-Z and John Fogerty have already dropped out. Other acts might soon follow suit.
If the festival isn't canceled, it is scheduled to take place at the Merriweather Post Pavilion in Columbia, Maryland, August 16–18. According to TMZ, the free tickets will be released sometime later next week, but don't hold your breath — tickets were originally supposed to go on sale back in April and have been delayed on several occasions. If the free passes are released and you miss out, there will reportedly be VIP tickets available for purchase.