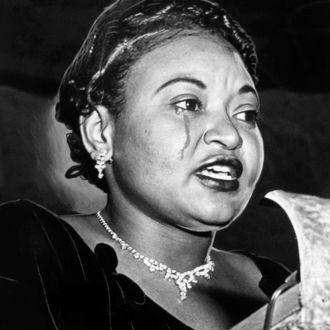 Mamie Till-Mobley.
Photo: Picasa/Getty Images
The story of Mamie Till-Mobley will the focus of the first season of ABC's Women of the Movement, a new anthology series that chronicles the civil-rights movement "as told by the women behind it." As announced by the network today, the series ⁠— which will be executive produced by Jay-Z and Will Smith, who were key figures in getting it on television ⁠— will focus on Till-Mobley, the mother of Emmett Till, who was a teenager lynched to death by a white mob in Mississippi in 1955. Till-Mobley proceeded to become a major face for civil-rights justice following her son's death, devoting her life to the issue until her own passing in 2003.
Jay-Z and Smith previously had an Emmett Till series gestating at HBO for a few years, with Women of the Movement becoming its final iteration. Taraji P. Henson was set to play Till-Mobley in a big-screen biopic of the Till family, but due to the death of the film's director John Singleton in April, the status of that project is currently unknown.