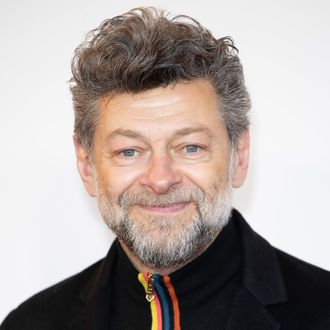 Photo: John Phillips/Getty Images
Andy Serkis is boarding the Venom sequel, but not so he can slip on a mo-cap suit and work in front of a green screen. The noted creature performer will in fact be getting in the director's chair. This will be Serkis's third feature at the helm and his first since Mowgli: Legend of the Jungle. Venom 2 will once again follow the misadventures of Eddie Brock (Tom Hardy), a relentless investigative reporter who accidentally fused with an alien being called a Symbiote and then turned into a super-powered vigilante.
According The Hollywood Reporter, Serkis's expertise with motion-capture work was what helped him secure the job, so let's look forward to behind-the-scenes footage of the director coaxing the best possible Symbiote performance out of Hardy while they act like complete monsters together against at studio green screen.