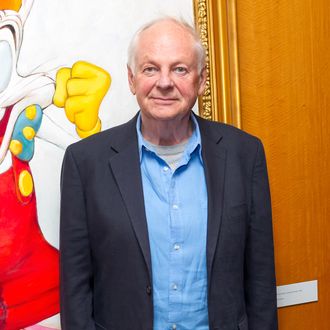 Richard Williams in 2013.
Photo: Rodrigo Vaz/FilmMagic
Richard Williams, the acclaimed animator behind Who Framed Roger Rabbit and The Pink Panther, has died at the age of 86, his family reports to The Guardian: "The 86-year-old triple Oscar and triple Bafta winner, who was born in Toronto, Canada, and moved to Britain in the 1950s, died at his home in Bristol on Friday, his family announced." His best known film, Roger Rabbit, hit theaters more than 30 years ago and changed the way Hollywood animates. The film continues to influence pop culture today. Animation techniques Williams and his team implemented are still being used to create the CGI characters we see in virtually every summer blockbuster.