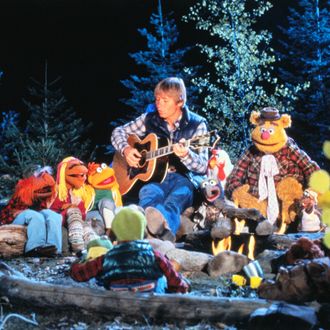 Photo: Bettmann/Getty Images
Huh, looks like they named the new Muppets show after the two words you scream when someone offers you a non-Muppet program to watch. Muppets Now is just one of the many Disney+ offerings announced Friday at Disney's weekend-long D23 expo. The short-form series will feature your favorite celebrity puppet stars interacting with celebrity guests in a variety-show format, which all of them are old, four-fingered, fur-covered hands at by now.
Kermit the Frog himself posted an excited announcement about the series, which will debut on Disney+ sometime in 2020, in which he describes Muppets Now as "unscripted." If you end up staying awake 'til dawn, pondering how a puppet show could be unscripted, well, you probably weren't going to sleep because of all your Muppet-related excitement anyway, were you?