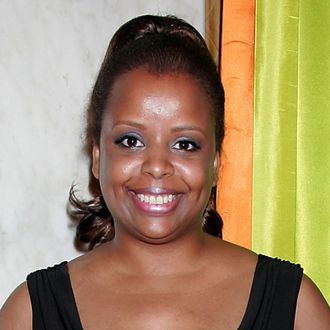 Photo: David Livingston/Getty Images
Katreese Barnes, pianist, producer, and former musical director of Saturday Night Live, died on August 3 at the age of 56. Her brother Jerry Barnes told the New York Times that Katreese passed away following a decades-long fight with breast cancer. After releasing three albums with her brother in the 1980s as the group Juicy and working with Roberta Flack, Sting, and Chaka Khan throughout the '90s, Barnes took a position as the late-night show's pianist in 2001, later becoming the show's musical director.
Writing music for SNL's live and digital sketches, Barnes won two Emmys for her work on the show, including a 2007 Original Music and Lyrics Emmy for the enduring 2006 Justin Timberlake and Andy Samberg classic "Dick in a Box," the music for which she co-wrote with Asa Taccone, brother of Lonely Island's Jorma Taccone. She later took home another Emmy for Timberlake's 2011 "I'm Not Gonna Sing Tonight" musical monologue.
"Katreese was great," Seth Meyers wrote on Twitter, one of several comedy alums posting remembrances of the musician. "Sketch writers, many with no rhythm and terrible voices, would come to her with song ideas and she would turn them into gold."