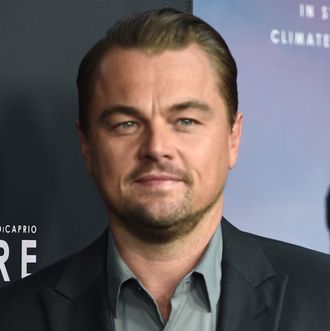 Photo: Alberto E. Rodriguez/Getty Images
You'd hope we wouldn't have to rely too much on individual Oscar winners to combat an international ecological catastrophe, but the world being what it is, hats off to Leonardo DiCaprio for getting in there. According to The Hollywood Reporter, the Once Upon a Time in Hollywood star is sending $5 million in donations to aid groups responding to the forest fires currently destroying the Amazonian rainforest.
DiCaprio launched the environmental organization Earth Alliance in July with Laurene Powell Jobs, wife of the late Steve Jobs, and Brian Sheth. On Sunday the organization announced the Amazon Forest Fund, which they say will distribute donations "directly to local partners and the indigenous communities protecting the Amazon," including the Instituto Associação Floresta Protegida and the Coordination of the Indigenous Organizations of the Brazilian Amazon, among others. The Amazonian fires are currently still raging, so any other A-lister who wants to step up, now would really be the time.