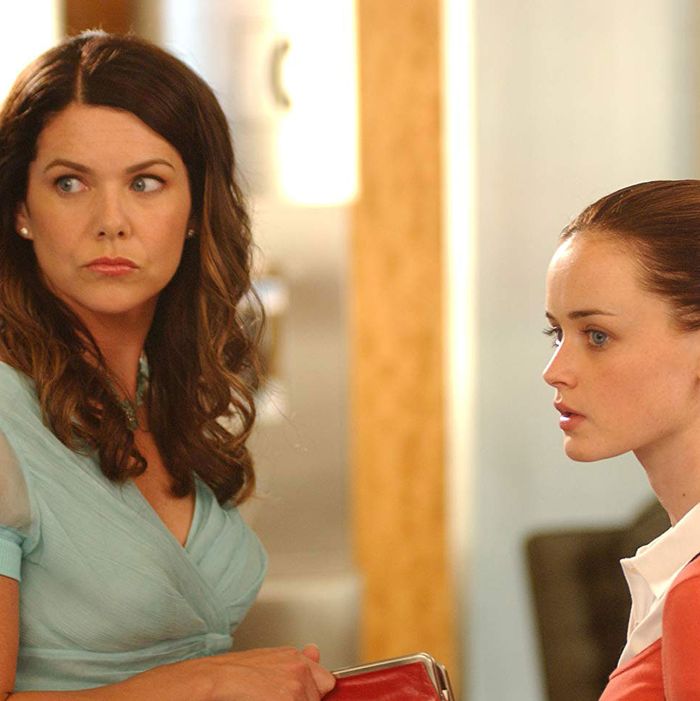 A scene from a show that is not
Ginny and Georgia
.
Photo: Warner Bros.
Netflix announced a new show on Tuesday and, wow, it sounds just great. It sounds exactly like the kind of thing I'd want to watch reruns of every afternoon on ABC Family after coming home from middle school. It's called Ginny and Georgia and it's about a former teen mother, Georgia, and her daughter, Ginny, navigating their lives together in a "picturesque" New England town. (The show is currently in production, starring Antonia Gentry and Brianne Howey as daughter and mother, respectively.) The twist is that Ginny often acts more like a parent than her mother does. Novel!
Georgia is described as "irresistible and dynamic," while Ginny is a "very smart, rebellious, and vulnerable teenager beneath an armor of outspokenness and quick wit." She's also "awkward," trying to settle into her new life at a "prestigious school" and juggling love interests. Netflix did not give any details here but I imagine the school will be called something like Bilton Academy and at least one of the love interests will be named Schlogan.
See? Doesn't this sound great? I love the alliteration in the title. I love the inverted mother-daughter relationship. I love the way the final season will completely abandon series canon and see the characters making wild decisions they never would have made in the previous six seasons when the Sherman-Palladinos were running the show. Oh, wait, that wasn't in the release. I must be confusing it for something else.