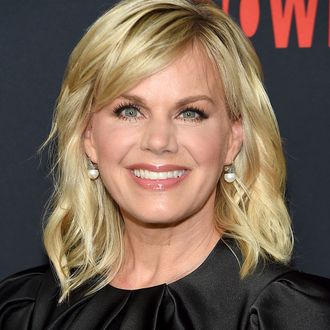 Photo: Jamie McCarthy/Getty Images
Lifetime is making original movies about the NXIVM-cult case and Operation Varsity Blues. The network announced today that it will produce two docu-specials as part of a deal with Gretchen Carlson for a series dubbed Beyond the Headlines that will serve as nonfiction follow-ups to their narrative film counterparts. It will kick off with Escaping the NXIVM Cult with Gretchen Carlson, which will feature the journalist interviewing Catherine Oxenberg about her efforts to get her child away from convicted trafficker and cult leader Keith Raniere, with input from a cult deprogrammer and others who sought to expose the group's hidden activities. The second docu-special under the BTH deal, The College Admissions Scandal with Gretchen Carlson, will look into the white-collar nightmare that was rich parents' being indicted for scamming to get their kids into top-tier universities. Carlson has interviews with a family who dealt with Rick Singer, the fixer at the center of Operation Varsity Blues, as well as a "former Ivy League dean of admissions" and a mother who has filed a massive class-action lawsuit against the parents indicted in the scandal. In addition to the Lifetime projects, multiple shows are also being developed about both splashy news events.
* This article previously misidentified the title of one of the documentary specials.