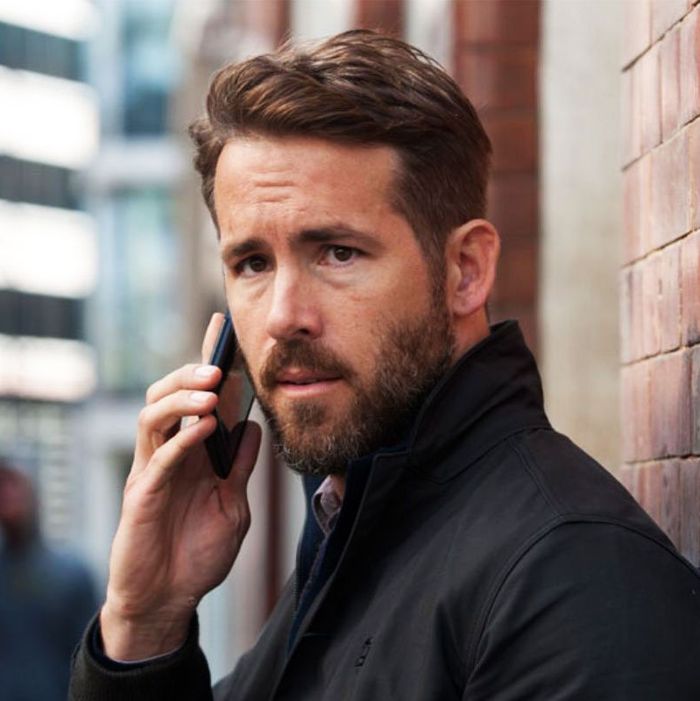 He rewrote the dialogue for his cameo appearance, making his CIA character "quasi-obsessed" with Dwayne Johnson's Luke Hobbs.
Photo: Lionsgate
At this point, it's no longer a secret: Ryan Reynolds turns up in an uncredited bit part in Fast & Furious Presents: Hobbs & Shaw. Playing a CIA apparatchik named Locke, Reynolds kicks the first Fast franchise spinoff into high gear by sending Dwayne Johnson's Luke Hobbs and Jason Statham's Deckard Shaw on a dangerous mission to track down a rogue MI6 agent (Vanessa Kirby) who's in possession of a super toxin capable of wiping out hundreds of millions of people across the globe. (That rogue MI6 agent also happens to be Shaw's estranged sister.)
Locke appears in two brief scenes, a mid-credits sequence, and an end-credits scene that finds Reynolds covered in blood yet still capable of spewing a blue streak of off-the-cuff quips. To be sure, the character arrives as the most minute role the Canadian actor has accepted since defibrillating the superhero movie genre as "Merc with a Mouth" Wade Wilson in 2016's Deadpool and its sequel.
So how did A-list talent like Reynolds wind up in a D-list part like this? Moreover, how did they persuade Kevin Hart to turn in an equally brief comedic appearance in Hobbs & Shaw as an overzealous air marshal? Turns out all anyone needed to to do was ask. (It also didn't hurt that Leitch had directed Reynolds in the blockbuster Deadpool 2 and that Johnson starred alongside Hart in Jumanji: Welcome to the Jungle, which grossed $962 million worldwide.)
"I was really excited about Hobbs & Shaw; we were just having so much fun," Leitch recalls. "We had the practical action, the heart and soul of a Fast movie. But we also had this fun tone. And I wanted to make sure we were able to do that with other characters in this world."
"So I had this idea of, 'Dwayne, can we get Kevin? There's this great character Dinkley who's kind of a Leo Getz. Kevin will kill that and he will bring something that we're not even thinking of yet,'" the director continues. "And I reached out to Ryan: 'Dude, I have this exposition scene with the CIA agent. He's sending Hobbs and Shaw on the journey. It's a lot of boring exposition. How would you like to come in and play it?' And he's like, 'I would love to! It'd be so fun.'"
From there, Reynolds — who worked closely with the writers of his Deadpool movies to craft the irreverent, profane, wisecracking banter we associate with the motormouth character — rewrote Locke's dialogue, even going so far as to incorporate an infatuation with Johnson's character for good measure. "I sent him the pages. Doing what Ryan does best, he really re-crafted them into something special that had a ton of jokes and pop culture references and this weird dynamic of this character who's kind of quasi-obsessed with Hobbs — that's all from Ryan's mind," Leitch says. "So without approaching Ryan, we never would have had this gold. He created a character that I was hoping would live in this world that's a little bit more fun-forward than the other Fast franchise."
And if the director has it his way, audiences haven't seen the last of Locke or, for that matter, Hart's Dinkley. "I was just so grateful to have those guys come on board," says Leitch. "There's a promise that in future installments they can all come together again in a Shaw movie. Or a Hobbs movie. Whatever. There's a Locke and Dinkley movie — who knows?"