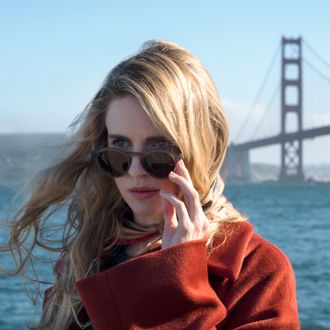 Photo: Nicola Goode/Netflix
A campaign to save The OA had only just gotten started on social media, but Netflix put the breaks on that straightaway. The streaming giant will not pick up The OA for a third season, despite its singularly earnest wackiness. The series was created by Brit Marling and director Zal Batmanglij, with Marling starring as a young woman who grew up blind, disappeared for years, reemerged with sight and mysterious scars on her back, and then bonded with a group of kids in the small town she lived in and disclosed both her story as well as some secrets of the universe to them. In season two, she became a glam Russian heiress, among many, many other things. But even though the show is over, Marling will live on as our one true Original Angel, and at least we have video of Jason Isaacs doing the now-iconic OA Movements.
Now go have a good cry with Brit.